The Future of EVs Could Start at ZERO & The Power of 5G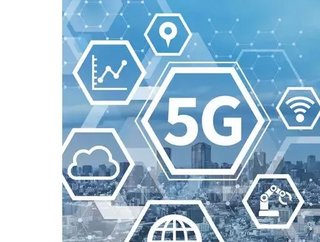 General Motors Factory ZERO is the first automotive plant to use 5G tech...
' today announced that Factory ZERO, , the company's all-electric vehicle assembly plant, is the first automotive plant in the U.S. to install dedicated 5G fixed-mobile network technology. 's 5G Ultra Wideband service is operating now at Factory ZERO, with its exponential increases in both bandwidth and speed supporting the ongoing transformation of the plant as it prepares to begin producing EVs in 2021.' 
5G is very much an expansion upon 4G with faster download speeds, and greater bandwidth than its predecessor, a necessary upgrade when the transfer of information is more important than ever. Following an investment of over £2bn, the largest ever for a GM manufacturing facility, Factory Zero is undergoing a makeover to create not only Electric Vehicles (EVs) but also over 2,200 well-paying jobs. 
The Importance of 5G on an Industrial Scale 
There's nothing worse than not being able to connect to your mobile data, in any scenario, but that disruption is multiplied a hundred-fold in the context of an industrial scale. 5G's massive bandwidth allows for multiple connections, all with incredible speed and reliability, with room to grow for emerging technologies. 
"Factory ZERO's new 5G connection will transmit critical application data securely and quickly for our manufacturing team," said Randy Mott, GM executive vice president and chief information officer. "This is another example of cutting-edge use of technology, improving quality and speed as GM accelerates its rollout of EVs."
"We believe our customers need the right technological infrastructure to provide a genuinely differentiated and superior service to set the stage for groundbreaking innovations," said Sampath Sowmyanarayan, president of Global Enterprise, Verizon Business. "GM is among the first companies to harness the power of Verizon 5G Ultra Wideband to provide unique connectivity to employees and support new research and applications that will transform their business and the automotive industry."
With the future of tech and bandwidth combined, we could be edging closer to another gold standard for EV production which, once widely accepted and produced, may well present a new norm to the manufacturing world. With constant technological evolution comes with room to grow and expand these technologies, opening doors previously seen as locked, or unseen altogether.