Genpact: Manufacturing Trends that will Change the World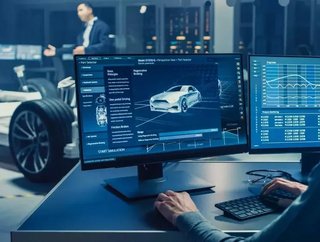 Manufacturing Global takes a closer look at Genpact's "Manufacturing in the Age of Instinct" report...
The manufacturing space is in the midst of significant technological change like never before. As manufacturers begin to embrace servitisation and find new ways to create value for customers seeking flexibility, personalisation and ethical choices. As a result, manufacturers must transition from mass production to engineering unique customer experiences.
According to Forrester Research in the Genpact report, it is expected that the robotics revolution will create 15 million new jobs by 2027, equivalent to more than 10% of the workforce. "It's about the synergy between technology and humans. You can have machines and AI harnessing insights and humans using these insights to meet emerging needs and opportunities," commented Mark Hall, Vice President, High-Tech, Manufacturing and Services, Genpact. "This man-and-machine connection will deliver the best of both worlds."
As outlined by McKinsey, companies with agile supply chain practices have higher service levels and lower inventory levels than their less agile peers. To combat this, manufacturers must be more open minded, according to Monty Manoranjan, Senior Vice President, Aerospace and Industrial Manufacturing at Genpact. "Manufacturers must avoid an overdependency on certain geographies as less predictable situations — like global pandemics or natural disasters — can cause huge disruption for manufacturers who aren't globally minded," said Manoranjan.
Manufacturing in 2025 - three trends that will change the world
Optimised reality
Customers expect personalisation as standard. Manufacturing will adopt service-led business models where careful customization replaces mass production. Manufacturers will need to attract and develop people with digital skills and an understanding of customer experience for a transition to this service-led future. Technology will present an opportunity to create augmented workforces that can react in real-time to changing conditions. Processes will become even more effective, in an innovation loop that continuously improves. Manufacturers will move from the production silos of the past to a series of systems as agile as they are endlessly responsive. Such systems will usher in a new era of smart factories focused on product optimisation.
Connect
Become more agile
Nurture cognitive systems
Make finance the data owner
Predict
Get ahead
Spot the patterns
Put data to work
Adapt
Support your workforce
Invest in new talent
Find diverse skills
Ethical impact
Customers are concerned with the ethics behind the products they purchase. More civically minded brands are communicating a sense of purpose and when purpose is proven to customers, profits follow. Manufacturers are taking their responsibility to the people, communities, and environments involved in their supply chains seriously. They're hiring employees whose personal values align with business values. This caring culture extends to using technology to keep employees safe. Manufacturers are also prioritising social and environmental issues beyond the factory floor. At the centre of supply-chain innovation is a quest for fairer materials and more ethical practices.
Whole-system planning
The circular economy is the driving force behind a renewed focus on efficient use of resources. Manufacturers must invest wisely to protect the core parts of their business, while freeing up capital to invest in innovative solutions that boost profits. In the wake of social, environmental, and political uncertainty and health challenges on a global scale, supply chains must take a more holistic, circular approach and think long-term to remain resilient. In the coming decade, this will be vital to future profitability. As service-led business models evolve, linear supply chains will become networked supply brains. The rise of automation and data will welcome smart, connected factories and service ecosystems living and breathing new technology, constantly learning and adapting.