Getting smart on security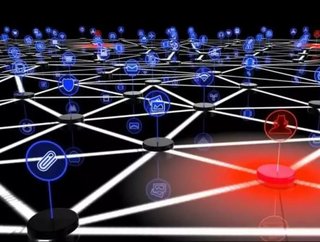 Manufacturers across all sectors have invested heavily in Internet of Things (IoT) devices with some impressive results.A whole host of products are now...
Manufacturers across all sectors have invested heavily in Internet of Things (IoT) devices with some impressive results. A whole host of products are now being manufactured which have internet connectivity built-in, from consumer gadgets for the home, to smart cars, wearables, medical devices and intelligent machinery. Devices as varied as thermostats, garden equipment and watches are all constantly monitoring, communicating about, and reacting to changes in their environment.   
It seems there is no end to the possibilities this presents. The upside is that we have greater control and functionality at our fingertips; with the ability to operate devices remotely comes improved productivity. 
However, there are hidden risks. In the pursuit of greater functionality, we also need to consider the challenges that this connectivity creates as information flows between machines and devices. The key issues of data privacy and security must be addressed; stories of security breaches in which hackers have remotely taken control of connected cars or medical devices raises significant concerns about consumer safety.  
While the IoT era promises great commercial and technological opportunities it also comes with added responsibilities. Fundamentally, we need to address the security risks inherent in IoT devices right from the outset of product design to ensure the safety, security, and privacy of consumers is maintained. 
The connected world
Embedding internet connectivity in 'things' is transforming the world around us at an astonishing rate: it has been predicted by Technology Analyst firm Gartner that there will be 21 billion things connected on the internet by 2021. There are huge revenue opportunities from these innovations across a host of industries and growing demand is expected in sectors such as the Utilities industry in which smart meters and smart appliances are rapidly being rolled out. 
However, as more devices come on to the market, there have been growing calls for tighter controls around the standards for IoT connectivity. According to a survey for global cybersecurity association ISACA last year2, 75 per cent of IT professionals said they thought device manufacturers were not implementing sufficient security measures in devices.  Despite calls for the industry to get smart on security, IoT devices present some specific challenges. Many devices aren't easy to update or patch, leaving them vulnerable to compromise. They also provide a point of weakness to a network and for hackers to gain access to other, more valuable data. Shortcuts in the development process, and overlooking non-functional security aspects may save costs in the immediate term, but could ultimately be a false economy. 
To better understand how to fix security issues, we need to firstly understand the challenges that come with designing and manufacturing products that don't have 'traditional' security controls.  
Cost –  When systems are designed with low cost components, the addition of security features may increase the cost of the devices.
Performance – IoT devices typically have minimal memory, storage and processing power. Adding security capabilities such as encryption and authentication may compromise system performance such that it is unusable or cannot perform its primary function.
Interface – many connected devices have limited user interfaces and the systems are not supported in the same way as they would be in an enterprise. This poses problems when errors occur or systems can't be updated or patched.
Software design and maintenance - the software within IoT devices typically uses different software languages which, if poorly architected, do not provide the same protections as more modern languages. Additionally, update cycles and device lifecycles are take longer to implement and may not be installed at all, which can leave a device exposed to vulnerabilities.
The software that is embedded in the hardware and which runs the 'things' isn't subject to the same update cycles as software in PCs and mobile devices. If a user can't update the software for their smart refrigerator, and a vulnerability is detected, fixing the problem may not be straightforward. When devices are unpatched, vulnerabilities can be exploited to gain access to data or even track user behaviour. And making one small change could have big implications for the devices' functionality.
Building security in 
Software security needs to be a fundamental part of the design process and should be a primary concern along with the cost, reliability and usability of the product. Security needs to be built in from the start rather than considered as an 'add on' at later stages of development which can create challenges related to the performance and usability of a product.  
This starts with threat modelling: identifying and addressing the security risks associated with a system, tracing those risks through to the development and verification of security controls, and finally performing penetration testing – looking for vulnerabilities that a hacker could exploit. All of these activities are done to identify security risks, and make informed decisions on where to most effectively deploy development resources.
During the development process, there are two key areas two focus on. The first is to remove any unnecessary functionality which reduces the attack surface. The second is to ensure that a secure update mechanism is in place so that organisations can respond to vulnerabilities once a system is released.
This all requires the support of the executive leadership; a top-down approach within an organisation is essential in ensuring that these processes and best practices to shore-up security aren't overlooked in favour of speeding up time to market or reducing costs. In an increasingly web-connected world, it's time to step up security measures to ensure that the IoT era can reach its full potential.     
References
Dan Lyon is Principal Consultant, Cigital