Global Governments Continue to Invest in Manufacturing Tech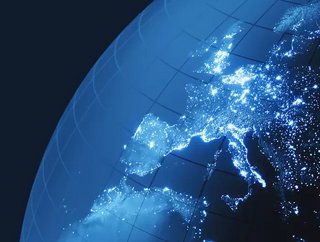 Manufacturing Global looks at recent commitments made by the UK, Czech Republic, US, and Japan
United Kingdom (UK)
Boosting competitiveness through digital technology, the UK government will be awarding £53mn in funding via its national Made Smarter programme to propel the latest breakthroughs in digital manufacturing and support the adoption for all organisations. 
As part of the governments latest commitments, five new research centres, a digital supply chain innovation hub, and 37 individual projects will benefit from the funding, which will support manufacturers across the UK to digitalise and transform manufacturing supply chains, as well as increasing productivity and boosting competitiveness. 
"As we embark on a digital manufacturing revolution, we want to make sure our manufacturers are bolstered by the latest cutting-edge technology as we all work to build back better from the pandemic," said Lord Grimstone, Minister for Investment.
"Improving productivity and becoming more competitive is not just about sophisticated manufacturing, but also about smarter manufacturing, and we want to make it as easy as possible for companies large and small to make the changes needed to take full advantage of the innovative technology being developed."
Czech Republic
With ambitions to attract a gigafactory for electric car batteries in the country, the Czech Ministry of Industry and Trade has signed an agreement with its leading power company CEZ. 
Prepared to give direct and indirect state support, the Czech government is committed to supporting the plans with at least 52bn Cezch Koruna (US$2.4bn) to help land the factory that will have up to 55 GWh per year.
CEZ is in advanced talks with automotive manufacturer, Volkswagen, and multinational conglomerate, LG over their interest to become major partners in the Czech battery manufacturing consortium.
United States (US)
Advocating for government investments and clean energy to strengthen the US manufacturing industry, President Joe Biden has made increasing manufacturing jobs a priority.
With a US$973bn infrastructure package, the administration plans to invest US$52bn in computer chip production, clean energy, and the use of government procurement contracts to create factory jobs.
"This is all part of his effort to lift up and talk about his Buy American agenda as well as the infrastructure package," said Jen Psaki, Press Secretary.
"I am engaging almost daily with industry. We need to incentivize the manufacturing of chips in America. And so, we are very focused on putting the pieces in place so that can happen," said Gina Raimondo, Commerce Secretary.
Japan
Committed to strengthening the country's supply chain networks by supporting essential products, parts, and materials, and minimising the risk of COVID-19 supply chain disruption. The Japanese government has selected Vestas for its Ministry of Economy, Trade and Industry (METI) subsidy program - the Program for Promoting Investment in Japan to Strengthen Supply Chains.
To enhance the existing wind energy supply chain, Vestas has established plans to develop a manufacturing assembly facility in Japan as part of the program. The facility will provide a module and assembly for offshore wind turbine nacelles, and leverage advanced manufacturing technology in Japan.
"Vestas is proud to be selected for this program and we are committed to partnering with the Japanese government, customers and local industry to develop a sustainable offshore wind industry," said Purvin Patel, President and CEO of Vestas Asia Pacific. 
"Leveraging this program, we believe that our company's plans will enhance the country's supply chain, create green jobs, and contribute to Japan's net zero ambitions by 2050.