Global Mobile Communication Set To Transform Manufacturing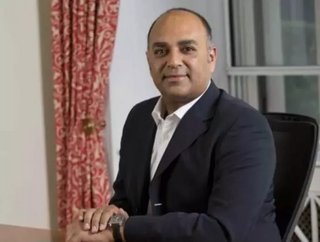 From globalisation and rising operational costs, to shorter product lifecycles and increasingly competitive domestic and overseas markets, todays manufa...
From globalisation and rising operational costs, to shorter product lifecycles and increasingly competitive domestic and overseas markets, today's manufacturers are facing the toughest trading conditions for decades.
To overcome these barriers, many manufacturers are looking to become more mobile as a key way to capitalise on overseas markets, operate more efficiently, boost the productivity of sales and service teams, reduce order-to-cash times and eliminate paperwork.
Today, businesses operate in an 'always-on' environment. Manufacturers need to be constantly and efficiently connected to staff, partners and clients from anywhere in the world, 24-seven.  
Mobile technology can help provide a solution to some of these concerns, but as the economy shows signs of revival, are businesses resolving their mobile needs and what are the hurdles for businesses looking to get the most from mobile?
Productivity
Seamless mobile communications that do not require any changes of handsets or SIM cards and that work without the worry of incurring massive roaming costs could make the lives of many people who are looking to capitalise on global opportunities a whole lot easier.
Mike Procyshyn, Head of Infrastructure for UK based footwear designer and distributor FitFlop, explained how when setting up FitFlop's New York office, "I wasn't getting anybody from the US phoning me back with issues as our suppliers did not have international calling. This caused delays in communication, potentially leading to loss of business".
The potential benefits for manufacturers operating globally are extensive. For FitFlop, success came from tapping into the distribution opportunity of the US retail market, and capitalising on the manufacturing potential in Hong Kong.
Mobilising staff (18 percent are constantly travelling) strengthened links with these two markets, while it worked to cut mobile costs by up to 93 percent for some key individuals.
Simplicity and Connectivity
Making things as easy as possible is key in precision manufacturing businesses where mobile allowances or service should be the last concern on specialists' minds.
The Caterham F1 team is a great example of a precision engineering business that depends on instant pre and post-race communication and data sharing to be at the top of its game. The ability to transfer huge amounts of data has been instrumental in streamlining its operations and helping the race teams work better together and with the engineers.
Quality
The quality of mobile service – especially data – often presents a problem for international businesses, especially when there is a lot of travel involved.  
According to research from Cisco, global mobile data traffic grew 81 percent in 2013 to nearly 18 times the size of the whole internet in 2000.
It can be hard for manufacturers to maintain connectivity and capability of staff that are on the move or communicating internationally with partners, suppliers or distributors.
In any industry the ability to call, send files, data, briefs and contracts instantly can give you the edge, but it depends on high quality, and secure, data networks. WiFi just doesn't provide the security, accessibility or quality needed.
Tom Wilson, Chief Executive Officer of Airinmar, the aerospace repair management specialist, leads a company of sales people and engineers who are constantly travelling across the world.
He said: "We would land in Singapore, you'd have to search for a network, connect with the local provider and sometimes we would only be able to text or sometimes only use the internet."
The cost of managing and connecting this global workforce was unsustainable, and moreover the quality of service and mobile coverage staff were experiencing wasn't good enough to maintain productivity.
This problem is something facing many manufacturing businesses as they expand their international footprint via customers, clients, partners or suppliers.
Cost
We're all familiar with the experience of 'bill shock', receiving an unexpectedly large bill when returning home from abroad. And businesses are no different. Just ask your CFO. 
The problem is that smartphone and mobile technology is now so intertwined in our lives that we find it hard to operate without access to WiFi and mobile data. We're now so far down the mobile road that it's naïve to expect employees to work in a diversified supply chain without mobile devices, so businesses have to take costs into consideration.
For manufacturing businesses to operate as effectively as possible in a competitive environment, there is a need to have a consistent mobile experience for all businesses working internationally. 
There is a huge need surrounding the quality of mobile service provided abroad, whether it's demand for hardware simplicity, more data or international call bundles. This is what I believe will give manufacturers the edge in a fast moving competitive marketplace, where agility is everything.
Increasingly, businesses are waking up to the importance of mobile communication and the growth possibilities it provides but too often the pace of change isn't happening fast enough.
The mobile industry is changing to meet these international business needs, manufacturers just need to reassess how they can benefit from a more comprehensive service.
This article was written by Naresh Chouhan, Marketing Director, Truphone