GSK invests $120mn in biopharmaceutical manufacturing facility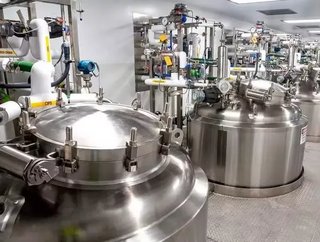 GlaxoSmithKline (GSK) has announced a $120mn investment to expand its US manufacturing facility in Upper Merion. The move is part of a $400mn scheme to...
GlaxoSmithKline (GSK) has announced a $120mn investment to expand its US manufacturing facility in Upper Merion. The move is part of a $400mn scheme to speed up the company's medicine pipeline.
The investment at Upper Merion in Pennsylvania creates a technologically-advanced manufacturing hub that offers the flexibility and speed necessary when making today's complex specialty medicines. The expansion of the biopharmaceutical facility will help deliver new medicines for cancer and other diseases to patients faster.
Emma Walmsley, Chief Executive Officer at GSK commented: "These investments will support and accelerate the transformation of our pipeline to deliver the next generation of medicines and vaccines for patients who need them. This also underscores GSK's longstanding commitment to making innovative medicines and vaccines here in the US."
By bringing together the R&D and manufacturing teams in one facility in Upper Merion, GSK now has an even more highly skilled workforce, the technological and scientific capabilities, and the infrastructure to research potential new genetic targets and seamlessly manufacture them into new medicines.  
With R&D and manufacturing using the same equipment, data, and analytics, it is creating efficiencies that will significantly reduce the overall time to produce a new medicine.
SEE ALSO:
Dubai launches a new pharmaceutical manufacturing plant
GE Healthcare to open biotechnology manufacturing centre in UK
Ricoh: The advantages of 3D printing across the healthcare sector
Read the latest issue of Manufacturing Global here
The newly-outfitted manufacturing space is made to be more flexible than traditional pharmaceutical manufacturing equipment. Upper Merion uses emerging technologies in bioreactors, such as single-use and disposable components, which eliminates the need for complex retrofitting and sterilising that is typical in most manufacturing plants. This simplifies and accelerates the process of changing from manufacturing one medicine to another medicine. A new analytical lab is also part of the facility, and the processes associated with quality and commercial testing have been streamlined to ensure medicines are ready for patient use as soon as possible.
Since 2017, GSK has invested close to $400 million dollars in US manufacturing capabilities across our vaccine and specialty portfolios, including today's announcement. GSK has two significant R&D and manufacturing sites in Pennsylvania: Upper Merion and Upper Providence, employing approximately 3,500 people. In addition, GSK has its U.S. corporate headquarters at Philadelphia's Navy Yard that employs more than 1,000 people. 
The Upper Merion facility will initially be producing key pipeline assets. All products are currently in clinical trials and subject to clinical trial outcomes and regulatory approval.
Upper Merion's biopharma manufacturing site was constructed in 1996. The facility was designed to deliver products based in cell culture technologies. Over the past two decades, key GSK products like NUCALA have been manufactured at Upper Merion. In 2017, the company made the decision to utilise existing space at Upper Merion for the next-generation facility.