How Bradley Corp. helps a sales team conduct better on-site meetings with FatStax app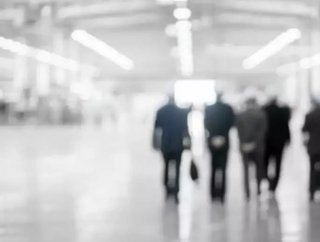 CASE STUDY: Bradley Corp. helps sales team conduct better onsite meetings with mobile sales app For todays manufacturers, equipping its sales rep force...
CASE STUDY: Bradley Corp. helps sales team conduct better onsite meetings with mobile sales app
For today's manufacturers, equipping its sales rep force with critical product information at their fingertips is key to helping them conduct better onsite meetings with customers and influence their buying decisions.
However, it can be challenging to ensure all sales reps are using the most current sales collateral and pricing, as Menomonee Falls, Wisconsin-based Bradley Corp. knows from experience.
As an industry leading manufacturer that puts nearly a century's worth of design innovation in commercial washrooms around the globe, Bradley uses a combination of internal and independent sales reps to sell its products worldwide. Given this reliance on independent sales reps, many of whom sell products from as many as 15 different brands, it was critical to mitigate the risk of sales reps sharing outdated product information and pricing with customers.
By ensuring every internal and independent sales rep has quick and convenient access to the latest product literature, pricing, technical data sheets, photos and videos, the company can supply its sales team with all of the critical information they need to best position and sell Bradley products to their architectural and industrial customers.
Looking for a better way to share updated sales collateral
However, Bradley's existing method of disseminating this information to its sales force wasn't as effective as the company wanted it to be.
Email notifications would inform internal and independent sales reps when information on new products, current color selections and the latest pricing was available on the intranet, which required them to log in before they could download the new materials. Internal Bradley sales reps had the option to sync their iPads to access the latest information, but these updates were often missed due to the amount of time spent away from the office while in the field meeting with customers.
Because this time with the customer is so valuable, Bradley also wanted to provide a more efficient way for sales reps to quickly find and send follow up information while on location, even when a WiFi connection was not available. Their busy architect and facility manager customers simply don't have the time to wait for a sales rep to rummage through a stack of technical data sheets or click around on a website to find the answers to their product questions.
Deploying a mobile sales app
To ensure Bradley's products are well positioned in sales meetings and accurately portrayed to customers, the manufacturer decided to equip its sales force with a mobile app containing up to date product information that can be accessed with or without a WiFi connection and shared with customers. Bradley turned to FatStax, a custom mobile sales app developer, to create an app that would help its sales reps save time, enhance customer meetings and better sell Bradley products.
Greater sales insights, increased productivity
After deploying a pilot program for a select group of the company's internal and independent sales reps, Bradley immediately saw several benefits.
The FatStax-designed app automatically updated the sales activities of its internal sales reps into the company's CRM system, saving its sales reps time. Because of the analytics tracked within the app, Bradley now had a higher level of transparency than ever before into the sales activities of its independent sales reps. This helped them gain valuable insight into their quality and quantity of sales leads, which they previously wouldn't have been privy to because their independent sales reps are not integrated into Bradley's CRM.
On the marketing side, the app's analytics also provided Bradley with actionable insights on the usage of its marketing materials to ensure the company produced the type of content that sales reps find most valuable.
From a productivity standpoint, the app also helps sales reps spend considerable less time searching for product information and sending it to clients after each meeting.
"With FatStax, I can deliver follow up information to my customers in minutes instead of days. In just a few clicks immediately following our meeting, I can send product videos, technical data sheets, color charts and literature that reinforces their buying decision," said Justin Chantel, Territory Sales Manager, Bradley Corp.
For independent sales reps who sell a vast array of products from multiple brands, the FatStax app also provided them with all of the information they need right at their fingertips to better sell Bradley products. Because of the amount of product information readily available on the app, this also meant that less experienced sales reps could now compete more fairly with veteran sales reps. The app's intuitive user experience ensured that even the least tech-savvy sales reps regularly used the app and experienced great results.
"FatStax is a game-changer for a manufacturing company, especially one like ours that employs a combination of internal and independent sales reps to sell our products. No matter what questions their customers ask about our products, we've equipped our sales reps with all of the answers they need, in one place, on their mobile device," said Steve Thielke, Marketing Specialist, Bradley Corp.
Results with FatStax
Bradley can now easily provide internal and independent sales reps with current product information, videos and pricing on their mobile devices to influence sales of Bradley products
Sales reps now have all of the answers to an architect's or facility manager's questions even at locations where WiFi access is not available
Helps sales reps facilitate more productive meetings with decision makers during in-person meetings
Bradley's marketing team utilizes analytics data from sales collateral used in the field to prioritize and inform future marketing content needs
Rusty Bishop is the CEO of FatStax, a developer of custom mobile sales app that allow sales teams to conduct better meetings, be more productive and shorten the sales cycle.