How correct storage can extend electric motor life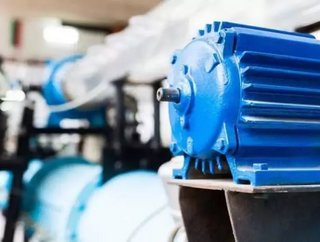 Think of your business as a machine – theres a lot of 'cogs required to keep your machine running smoothly. If one of those cogs fails, the...
Think of your business as a machine – there's a lot of 'cogs' required to keep your machine running smoothly. If one of those cogs fails, the process can ground to a sudden halt and result in loss of both time and revenue. Your electric motor is just one of the cogs that you need to ensure is always in good working order.
To ensure your electric motor is well protected in any potential 'downtime', the correct storage is essential. Poor care and storage can significantly decrease the lifespan of your electric motors.
Here, motor repair specialist Houghton International explains the optimum storage methods to extend your motor life:
Determine how long it will be stored for
Weathering conditions need to be considered when storing your electric motor – whether you are storing it for less than a month or more, protecting it from weathering should be your main concern. Maintaining its winding temperature, so it remains 5-10°C above the ambient, is vital.
If you plan is to store the motor for longer than one month, there will be other factors you need to consider. For example, you will need to schedule periodic maintenance to ensure it remains up-to-date and protected.
Storage preparation
You should consider the follow factors when planning to put your electric motor in storage:
Indoors or outdoors? 
The risk of weather damage can be significantly reduced if you store the motor indoors. It should be stored in a clean, dry and heated space, ideally where not exposed to weathering.
Space limitations can mean that you have to store your electric motor outdoors. Loose tarpaulin should be used to cover the motor when stored in an outdoor area – it should touch the floor to cover it completely, however you must ensure there is room to aid air circulation and minimise condensation.
Avoid storing the motor where there is risk of flooding.
Consider vibration sources
You'll need to consider potential damage caused by ambient vibrations. You need to protect internals bearings even in low levels of vibration exposure, so try to avoid storing you motor in a space that's exposed to vibrations from heavy construction equipment, production floors, busy roads and rail lines.
Where this isn't possible, again due to limited storage space, you should lock the shaft of the motor to prevent damage.
Minimise condensation
Condensation damage to the motor windings can significantly decrease the lifespan of the motor. Keeping control of the temperatures in storage is recommended – around 5-10°C above the ambient. If the temperature is difficult to control, use space heaters or try 'trickle heating' one phase of the winding on low voltage. Blowing warm air into the heater can help keep the winding warm too.
Pests
With outdoor storage, motors can be exposed to pests like insects, rodents and birds. If these enter the motor, they can damage the winding insulation and block the drain openings and ventilation. You can take precautions to reduce this risk.
Correct insulation resistance
To prevent further issues, ensure that your motor is at the correct temperature for insulation resistance.
Oil versus grease
To prevent corrosion and contamination, it is important to keep motors lubricated when dealing with oiled or greased motors.
Grease-lubricated bearings
When storing your motor, you need to clean out the grease fitting, remove the drain plug and insert compatible grease. After it has been lubricated, we recommend you run the motor for around 30 minutes without the drain plug, to push out any excess or old grease.
When planning to store for many years, the grease will likely harden and block the pipes. In this case, when taking the motor out of storage you will need to take the motor apart and remove the old grease before relubrication.
Oil-lubricated bearings
The oil must be removed before you move the motor to prevent spillage and contamination.
Once transported to your chosen storage space, the motor's reservoir should then be refilled with compatible oil, as well as rust and corrosion inhibitors. Without overflowing, the oil should cover all the bearings. Again, when removing from storage, the oil should be drained before the motor is moved.
Your electric motor is a vital part of your plant operations. If it's going to be out of action, proper storage is essential in order to keep it in full working order — saving your business both time and money. Put the effort in now and reap the benefits later.