How industrial automation is used on the International Space Station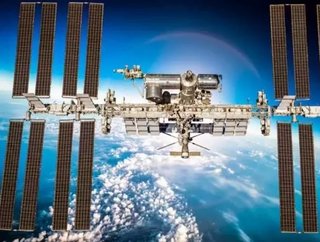 You may have noticed the increasing number of space and sci-fi film releases over the past few years. From the renowned Apollo films to the 2014 release...
You may have noticed the increasing number of space and sci-fi film releases over the past few years. From the renowned Apollo films to the 2014 release, Gravity, everyone has a favourite that they can watch over and over. I try not to judge, but if you haven't heard of Interstellar by now you must have spent the last year hiding under a rock. Personally, I didn't notice any industrial automation parts floating in the background, but if the film set was as true to life as it seems, I can promise you there will be some.
Over the past 15 years, robotics and automation specialist TRACLabs has used its 3T robot intelligence software to perform inspection tasks for the International Space Station. Robots programmed with the latest software are able to search for, find and recognise people, hunt for underwater mines and carry out repair and replacement tasks on earth or in space. Impressive so far, but wait, there's more.
Layered intelligence can now be utilised by any computer-controlled machine, even stationary ones. TRACLabs has also been busy developing intelligent control for advanced life support systems such as biological water processors, oxygen generation and CO2 recovery systems. The results of several of these efforts were used in human-related tests, including one with four people living and working in a NASA biosphere for three months. That's right, with a little more work, industrial automation might have the power to keep us alive in the most unfriendly environments imaginable.  
In terms of the types of technology industrial automation is contributing to keeping the ISS up and running, we've not even scratched the surface. Supplier of industrial networking technology, Hirschmann is also in on the action, providing the International Space Station with industry-proven managed OCTOPUS switches, used in data communication.
On the ISS, the OCTOPUS switches are subjected to electromagnetic radiation that is around 100 times higher than on Earth, mostly caused by high energy protons. To ensure they were up to the job, the switches underwent extensive testing prior to being implemented. Luckily, the radiation-sensitive integrated switch circuits proved their suitability for their sojourn in space.
After proving their worth in the communication system of the Russian segment of the ISS, the OCTOPUS switches have also been in use since 2011 in the American segment. This part of the ISS is the home of the Cupola, the observatory module used to conduct experiments, dockings and observations of Earth. In addition, the OCTOPUS switches transport data from the space station's joint Local Area Network (LAN). In the future, videos in HD quality are to be transmitted from the Cupola to ground control.
Across the pond, leader in power and automation technologies ABB is in the midst of developing a new industrial sensor that will be used to study planetary rocks from a Mars or Moon Rover. The new design is around half the size of its predecessor with better performance and lower service requirements. It includes a solid-state laser designed to operate in space, without any servicing for more than 20 years. To compare, its predecessor needed servicing every three years.
With the help of the new sensor, ABB hopes to advance understanding of issues such as global warming, ozone depletion and the impact of pollution on air quality, as well as weather prediction and climatology.
Apart from the latest generations of robots and industrial automation technologies, the ISS also relies on more traditional industrial automation components like motors and drives. The critical process of cooling, for example, is heavily dependent on liquid ammonia pumps.
It's fair to say that industrial automation plays a key part in humankind's exploration of outer space. And it's helping us go further and further every day. So there you have it, you are officially a part of the sci-fi craze. Whilst I can't promise you'll become the next Buzz Aldrin or Valentina Tereshkova, you can officially say that your industry is making its mark in space.
Jonathan Wilkins is the marketing manager of European Automation.