How to unlock the true value of your company's data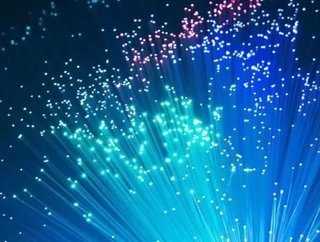 Data volumes are, quite obviously, growing exponentially. But as increasing amounts of information about customers, markets, and products/services engul...
Data volumes are, quite obviously, growing exponentially. But as increasing amounts of information about customers, markets, and products/services engulfs the organisation, we need to look at data in a new way.
To achieve true digital transformation, the organisation needs to stop viewing information storage as an ever-expanding cost that needs to be contained, and realise its worth as a strategic asset that can be effectively leveraged for competitive advantage.
Historically, certain information would be stored in a specific warehouse, to be used for a specific purpose. For example, a bank would store a customer's Financial Intelligence Centre Act (FICA) documents for the express purpose of ensuring compliance fulfilment, and making sure the documents are available to the regulator upon request.
This kind of customer data would, for instance, remain totally isolated from other sets of data relating to the same customer – such as transactional activity, or the bank newsletters they've signed up to receive, or the banking channels they like to use most often.
When stored and used in this silo-based approach, the data sets have no opportunity to enrich each other, to help the organisation better understand the customer, or to ultimately contribute towards providing customers with a better experience.
Organisations should start by distinguishing the data that is key to their business, from the supporting data. Often, this first step is to consolidate data sets relating to customers, to achieve the so-called 'single view of the customer'. From there, other data repositories and sources on the periphery of the organisation can be correlated to that core data, increasing its usefulness.
A great example of this approach to information assets is found in New York City, where the police force merges data from thousands of surveillance cameras, with information from radioactive sensors, 911 calls, license plate readers, and a number of public safety databases.
At the heart sits a set of transactional data – the historical crime records of the city – which acts as the digital reference point. The data from all the other sources is then correlated to, or fed into, this framework. This enables proactive policing, where police officers and police vehicles are dynamically allocated to different locations at certain times.
In the corporate environment, a cohesive approach to Big Data also enables what we refer to as 'extensible collaboration', where information is more easily shared with external parties, within and across value chains.
For example, the manufacturer of an aeroplane tail wing can embed sensors that record certain atmospheric information. This data can be on-sold to meteorological companies for use in weather forecasts, or to insurance companies for example – who can alert certain customers of an impending hailstorm in their area.
By connecting to each other via APIs and other forms of integration, companies as disparate as aircraft manufacturers, weather broadcasters, and household insurers can engage in new, "virtual" value chains.
In the automotive industry we are seeing the convergence of different data sets creating new value streams in the after-market space. For instance, tracking data that previously had the single purpose of vehicle security and recovery can be meshed together with on-board diagnostics information that mechanics would use. As these silos of information become unified, car manufacturers and other players in the ecosystem can understand driver behaviour and requirements in far greater detail.
With a modern approach to data management, organisations can benefit from the future of machine-generated data – where sensors from all kinds of industrial household items can transmit data back to central points.
For Big Data to unlock new opportunities in predictive analytics, or extensible collaboration, or a single view of the customer, the data management function needs to cater for the three essential demands from the business:
Data must be accessible 24/7, virtually instantaneously

Data needs to be exposed to new groups of users – both within and outside the organisation

Data has to be made available on all kinds of devices – from mobile devices, to wearables, and beyond
In other words, the task that lies ahead involves condensing vast swathes of heavy data, and then – upon request – making it available in the form of a lightweight mobile app, for instance.
Framed in this way, this becomes a daunting task. Organisations are being asked to transform from their old approach (creating warehouses and silos of data), to a new approach that incorporates advanced data science techniques.
Those organisations that do this earliest, and do this best, will benefit from numerous competitive advantages. These benefits include stronger customer insights, improved customer service, enhanced processes and architectures, increased productivity, more reliable decision-making, and faster rates of innovation.