IDTechEx report: industry vehicle makers electrify to take on the car giants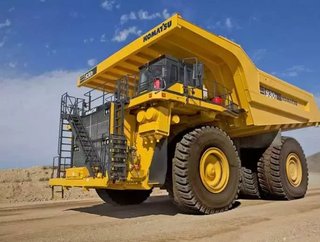 The new IDTechEx report, "Electric Vehicles in Construction, Agriculture and Mining 2020-2030" uniquely addresses a huge opportunity. Vehicles for...
The new IDTechEx report, "Electric Vehicles in Construction, Agriculture and Mining 2020-2030" uniquely addresses a huge opportunity. 
Vehicles for construction, agriculture and mining CAM have become one industry served by giants such as Caterpillar, CNH Industrial, John Deere and Komatsu but also small businesses making the new requirements such as drone systems and weeding and mine survey robots.
IDTechEx CEO Raghu Das advises: "The giants in CAM vehicles are cautiously going electric, but they should learn from the start-ups and the Tier One suppliers plunging into the world of precision farming, drones, swarming robots and the moveable zero-emission microgrids to charge them. For instance, parts and systems suppliers Cummins and Dana Corporation are making many shrewd acquisitions while exiting yesterday's technologies. 
"CAM giants doing the same instead of defending dying diesel genset and vehicle businesses can grow past $100bn in ten years, overtaking shrinking car companies in the process. This industry awaits a Tesla or VW in commitment to electric vehicles. It will roast the others.
"Coping with tougher locations, tougher pollution regulation and lack of staff are part of the new CAM reality, but it is being solved by plenty of investment, radically new technology and strong demand for both new vehicles and moveable zero-emission sun/ wind/ water microgrids to charge them, all addressed in the report. This is the opposite of the perfect storm faced by the car industry. This is an "idea whose time has come"."
British EV maker Arrival opens micro factory manufacturing plant
BMW partners with Great Wall Motors to build Mini E vehicles
Nuro: driverless delivery pod granted autonomous vehicle exemption
Read the latest issue of Manufacturing Global here
The report offers easily understood infographics looking as the construction site, farm and mine of the future plus comparisons, timelines and forecasts. It also gives 22 primary conclusions split into industry, region and technology.
Primary areas of development are revealed by application and technology. The 2020-2030 forecasts look at 19 vehicle categories by number, price and market value. Price parity with diesel is predicted by type and year while the patent trends and market outlook for key categories and for autonomy are listed.
Examining industry and technology commonalities, the report looks at the pollution issues, the many drivers of electrification, powertrain types and trends, including how hybrids are sometimes needed as an interim stage. Challenges such as crop yields no longer increasing are introduced together with many solutions from precision farming to swarming robots and how deep mines will become unmanned.