Intel: Paving the Way For Smart Factories of the Future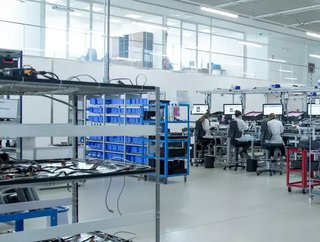 In collaboration with EXOR International and Telecom Italia, Intel looks to demonstrate the benefits of on-premise 5G private network and AI
Building a Smart Factory From the Ground Up
Showcasing the benefits of Industry 4.0 digitisation for manufacturers, Intel, EXOR International and Telecom Italia have joined forces, building an end-to-end smart factory in Verona, Italy. 
With its foundations built on multiple Intel products, the factory highlights what can be achieved with the latest 5G and artificial intelligence (AI) technologies, in an agile and modular application environment.
"We built this smart factory from the ground up to take advantage of the latest 5G and AI technologies from Intel and Telecom Italia. Our smart factory in Verona will demonstrate that digitalization can happen at any scale. This is increasingly important for small and mid-size manufacturers who are looking to stay innovative and competitive in the market. We can't wait to share what is now possible for manufacturers of all sizes with Industry 4.0 solutions," said Claudio Ambra, chief technical officer of EXOR International.
So why is Intel, EXOR International and Telecom doing this?
With the global smart manufacturing market valued to reach US$506bn by 2027, manufacturers are looking to the industrial internet of things (IIoT) technologies such as AI, and 5G to reduce maintenance and energy costs, as well as improve workforce productivity. 
However, while the use of smart manufacturing capabilities is increasing, many manufacturers still have questions. With this smart factory, EXOR aims to demonstrate the operational benefits of digitalisation.
"We're seeing Industry 4.0 adoption accelerating and hearing from customers that they are interested in understanding how 5G and AI can speed up their digital transformation. EXOR's new smart factory is a great example of how deploying solutions based upon standards with open architectures can help lower maintenance costs, increase productivity and take advantage of new business opportunities," said Christine Boles, vice president in the Internet of Things Group and general manager, Industrial Solutions Division at Intel.
Experimenting with 5G
At the new smart factory, the three companies plan to demonstrate how manufacturers can build private networks and integrate with existing solutions to deliver business value, through its on-premise 5G lab.
At the lab, the factory will explore 5G's ability to:
Improve communication in an extreme factory design setup

Enable peer-to-peer communication through the use of industrial robots

Impact edge computing cluster connectivity versus wired connections