ITW Discovers the Future of the Supply Chain with Ariba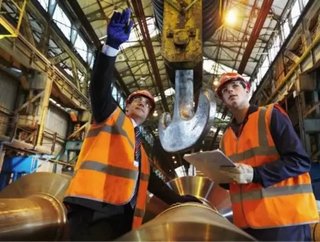 Illinois Tool Works (ITW) is the latest multinational manufacturer to capitalise on Aribas revolutionary supply chain management software as the future...
Illinois Tool Works (ITW) is the latest multinational manufacturer to capitalise on Ariba's revolutionary supply chain management software as the future of procurement continues to pick up speed.
After capitalising on the internet boom in the late 1990s, Ariba's then-unique e-procurement offering was set up to automate a purchasing process which notoriously drained time and resources from both sides of the supplier partnership.
Now, through the Ariba Discovery business network, both buyer and seller are able to make themselves visible, on a global scale, to produce the smoothest and most comprehensive supply chain strategy possible.
Sundar Kamakshisundaram has been with the company for 15 years and as Senior Director of Global Solutions Marketing and with a wealth of experience in the manufacturing sector, he knows all too well how a service like this can help businesses such as ITW.
"On one side you have buyers and on the other side you have sellers and they're all connected virtually through a web-based system in the middle," he said. "As a buyer, you express what you need, and if the supplier sees that they can provide that then they can choose to participate.
"Once they express interest, it's a question of strategic sourcing; their people actually competing for the business depending on the strategy of the buyer.
"Essentially, we are providing the opportunity for suppliers to expand their revenue. Nowhere in the world do people have the opportunity to actually see all the projects and events and opportunities to expand, in one place."
Broadening ITW's field
ITW has been a renowned organisation in the manufacturing of components, equipment and consumable systems for more than 100 years and now utilises Ariba Sourcing and Ariba Discovery, under the overarching Ariba Networks offering, in order to identify optimum sellers, interact with them and eventually work alongside them. 
This is an ongoing process however, with the functions of such a network allowing different searches to be carried out for different projects, whether they're direct requirements of raw materials or more indirect supplies such as machinery parts.
"ITW essentially post on the Ariba website asking, for example, for a faster supplier for a contract on a particular scale, with the supplier having to supply to five different plants in certain areas, on a three-year basis," Kamakshisundaram explained. "This is just the basic information, and what we're trying to do for ITW is to broaden their field in terms of who is available.
"Ariba Discovery has a matching engine based on the specific attributes that are very applicable to the category or item the customer is looking for and also the categories of regions or even revenue."
Seamless integration
All attributes are collected as part of the initial posting process and stored within the Ariba Network cloud, making the entire search seamlessly integrated with no additional work required from ITW or prospective suppliers.
This isn't to say that the process of qualifying potential suppliers is circumnavigated, but taking the strains out of the initial search allows businesses on both sides of the matching engine to enhance their B2B footprint as well as optimise their supply chain.
Manufacturers aren't the only exponents of the service either with retail, financial services and numerous other industries able to hone in on sector-specific clients to take their business forward.
This is especially the case for small to medium sized businesses who struggle to achieve the same supplier scale through traditional systems due to the lack of revenue or resources.
Kamakshisundaram added: "Typically, small companies have had to just work with whoever they can find. Ariba Discovery and Network is a real game-changer for SMEs and a vast amount of the suppliers in our network are companies with revenues of $10 million or less."
Embracing collaboration
Expanding from 100,000 suppliers within the network in the early 2000s to more than a million a decade later, running in line with the company being acquired by global ERP giant, SAP in 2012, there is little to no doubt that Ariba's exponential growth will continue as the trend builds momentum. 
And now, with the ongoing growth of the cloud and social media collaboration, never has there been an environment more prepared for a globalising platform such as this to take hold across industries, and especially within the world of manufacturing.
"Manufacturing is becoming a country without borders and Ariba is offering more opportunities than ever before," Kamakshisundaram concluded.
"Offerings like Ariba Discovery help buyers find companies to match as supplying companies, not only for the operational sourcing needs, but also across their indirect materials too, and as the companies realise the potential of network and collaboration, they are embracing at a much faster pace than we've ever seen in the past, attracting companies like ITW.
"Companies are fascinated by the concept from both sides. It is here to stay and will become the new normal in terms of how manufacturing companies will do business in the foreseeable future."