Legacy applications: manufacturers must evolve or replace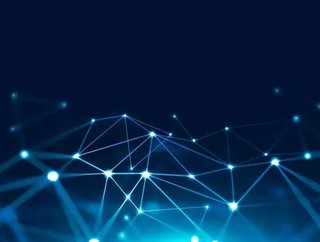 Philip Rashleigh, Technical Director, Audacia discusses the need for upgrades, evolution or replacement of legacy applications in the UK manufacturing i...
Philip Rashleigh, Technical Director, Audacia discusses the need for upgrades, evolution or replacement of legacy applications in the UK manufacturing industry.
Manufacturing SMEs often retain outdated equipment, IT hardware and software as several generations of more efficient, secure upgrades are introduced. While inertia and an unwillingness to master new systems and processes both play their part in failing to upgrade, cost-savings and risk are the main drivers.
However, it is invariably a false economy, with huge financial costs, security compromises, commercial consequences and operational barriers for those who continue to use legacy systems.
According to a 2017 study by global professional services company, Avande, they make up an average 31% of any organisation's technology. Meanwhile, UK manufacturing lags far behind global pack leaders in adopting leading edge automation in the workplace.
Industry leaders have repeatedly voiced their concerns at their inability to replace legacy applications with new digital initiatives. In 2017, the International Federation of Robotics reported that South Korea boasted 710 industrial robots per 10,000 manufacturing employees, compared to Britain's 74, underlining how slow we are to adopt leading edge production equipment and systems.
It all means that a huge proportion of IT budgets – some estimates run at 60-80% - are allocated to keeping out-of-date legacy systems running.
They hit manufacturers' growth and productivity targets in many ways. These include compromised security – legacy applications are particularly vulnerable to ransomware cyber security attacks and other hacking – declining customer service; damaged brand reputation; restricted innovation; dissatisfied, demotivated staff; a lack of agility and business intelligence difficulties.
All of these negative impacts are exacerbated by software vendors gradually ceasing to support older tools or APIs. Meanwhile, as senior IT employees retire, younger replacements are unlikely to be familiar enough with older technologies and codebases to be able to continue supporting arcane systems.
Transforming and improving or exchanging technology can be expensive, but so is funding outdated and inefficient IT. The investment in new technology can cost less in the long-term than maintaining old ones – it will also lift productivity and profits; help retain existing customers and attract new ones. Crucially, efficient, intuitive applications will also boost staff happiness, drive top level people to your door and encourage innovation rather than stifle it.
The challenge, then, is how to change or replace existing systems with minimal disruption.
Deciding which route is best is not easy. Manufacturers must consider how to keep delivering in the now - operating as normal to meet current organisational needs - whilst planning for future requirements, with upgrades, integrations or migrations. 
There is an array of options to consider, which vary depending on the performance of current systems, the type of software products preferred (i.e. off-the-shelf, bespoke, cloud hosted) and the scale of the business, both today and what's planned for the future.
When deciding what to do with legacy IT, ask the following questions:
What do existing systems currently offer the company and how long will they be valuable?

Do they still provide the responsiveness, outputs and speeds of delivery required?

Are the costs of running and maintaining them sustainable?

Does sufficient support still exist for them?

Can the systems be integrated with newer technology for desired improvements?
 
Depending on the state and age of your current systems, it may be that a total rip-out-and-replace isn't needed. For example, adopting a modular approach lets organisations with less outdated tech phase in new software in stages.
While this sort of gradual introduction could well be a lower risk strategy, a complete replacement of legacy systems may be 'non-negotiable' in some cases – i.e. when it is agreed that the old system is too expensive and/or poses too many dangers to the business. In these circumstances, this option could be faster and more cost effective.
SEE ALSO:
For more information on manufacturing topics - please take a look at the latest edition of Manufacturing Global.