Manufacturers need to embrace new technology to become globally competitive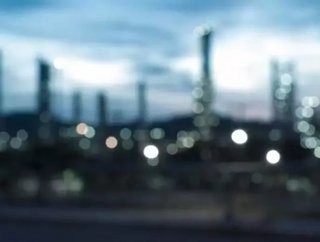 Paul Carreiro, President and Managing Director, EMEA, Infor explains how, for manufacturers, meeting productivity projections lies in the hands of a new...
Paul Carreiro, President and Managing Director, EMEA, Infor explains how, for manufacturers, meeting productivity projections lies in the hands of a new technology revolution
With a new report predicting that British manufacturers are set to increase their productivity by 15.5% over the next five years, boosting exports by 35%, the UK is holding its own on the global stage.  Such is the strength of the industry, that manufacturing is projected to deliver 40% of Britain's productivity gains over the next decade.
According to EEF, the manufacturers' organisation, UK manufacturers were increasing rates of productivity growth in line with the best in the world in the run up to the global financial crisis, and since 2007, the industry has remained ahead of most EU competitors, including Germany.  So against this track record, these figures appear achievable.   
But the industry's ability to fulfil these predictions, and set the bar for best practice productivity globally, rests in its ability to embrace technological advances.  Two thirds of manufacturers polled in a survey by  EEF say that UK manufacturing's ability to compete globally will depend on keeping up with technology, and that rapid advances in technology will play to Britain's strength as a high value manufacturer.  
Specific benefits will be realised through the ability to produce more bespoke products according to 56%, and more rapid and cheaper prototyping (52%).  And half of manufacturers hold the view that rapid advances in technology will enable more reshoring of production to the UK.  But despite this sentiment, 58% claim keeping up with technological advances is a major challenge. 
Technology has become a key driver of growth and competitive advantage, in the same way that new skills or new production equipment might be.  Every business decision now includes IT as a critical component – whether it is a new plant in China, managing a global supply chain, introducing a new service for customers or even contemplating a merger or acquisition.
And this trend is set to accelerate as a result of a new technological revolution, Industry 4.0, which provides manufacturers with a framework from which to deliver high levels of productivity, while at the same time driving innovation and enhancing service levels.  The Internet of Things combined with powerful analytics and connected systems facilitate a super-rich repository of information which enables a level of insight which would previously have been impossible.  This in turn brings far greater speed and intelligence to operational decision making, establishing sufficient agility to boost productivity while delivering innovation and service. 
Connected, contextualised information, driven by Industry 4.0 and underpinned by effective IT strategies, facilitates better, faster decision-making which in turn, enables manufacturers to achieve predicted levels of productivity and beyond, as well as differentiate their service offerings to drive growth. 
In the past the level of investment and commitment involved in extracting this kind of intelligence was prohibitive to all but the largest players.  However the prevalence of Cloud represents a major game changer, enabling manufacturers of all sizes to access this kind of revolutionary technology, on demand.  Smaller manufacturers can now have access to the same sort of technologies as their larger competitors.  This means they can rapidly grow their businesses without growing their headcount and cost base.   
But according to EEF's research, the UK is in danger of lagging behind in embracing this revolution.  While eight in ten manufacturers believe it will become a reality by 2025, six in ten are concerned of the risks of being left behind. 
Against a backdrop of solid productivity growth and faced with the opportunity and the right tools to exploit new capabilities, UK manufacturers cannot afford to wait. With productivity growth predictions well into double figures for the next five years, waiting until 2025 to capitalise on this opportunity might well be too late.