Microsoft's UK data centres and the impact of the cloud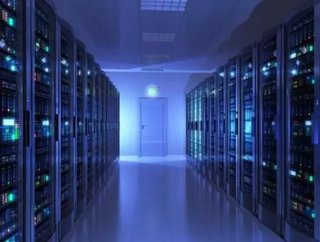 Microsoft has opened the doors of its new data centres in the UK, which will help it sell its services to various British organisations - such as the Mi...
Microsoft has opened the doors of its new data centres in the UK, which will help it sell its services to various British organisations - such as the Ministry of Defence and the NHS - which handle sensitive data.
Mark Skilton, Professor of Practice in the Information Systems and Management Group at Warwick Business School, is a researcher of cyber security and cloud computing. He offered his perspective on the news:
"The recent announcement of local UK data centres by Microsoft in London, Durham and Cardiff is part of a bigger picture of the large cloud computing providers 'setting up shop' on local territory, to provide better access and performance of their cloud products and services.
"It has been 12 months since the safe harbour agreement enabling EU citizen data to be automatically moved and stored in the US was ruled invalid, while its replacement - the EU-US Privacy Shield - has raised more concerns over EU citizen's data and massive and indiscriminate surveillance by the US government.   
"Large US cloud companies like Microsoft, Amazon, and Google have much to gain and potentially lose in navigating these legal issues, yet the adoption and scale of cloud computing by organisations means demand is growing exponentially. With no significant EU alternatives, UK companies continue to move to the cloud as shown by the MOD's need to modernise its IT through the adoption of 'on-demand' cloud services.
"By being 'on-shore' some work-around can begin in placing EU citizen data within the country of jurisdiction. Modern cloud data centres have the ability to partition and rapidly accelerate access to software-as-a-service products and computing capacity for storage and data analytics. 
"The economics of these centres are highly compelling for companies in pubic and private sectors, and with the addition of secure zones and security, they can offer private cloud services for tenants while gaining access to new modern software and rapid elastic capacity  to meet flexible business demands.
"The fact that organisations like the MOD will consider external cloud data centres has been something of a turning point for companies that have originally been in the public cloud market and perceived as inherently insecure alongside all kinds of public tenants. Modern cloud computing security partitioning, software-defined networks and infrastructure are enabling new robust levels of encryption and secure access, enabling part or whole migration of organisation's content to be managed as a secure cloud service.
"The problems of security have not gone away, but cloud computing can, in some cases, speed up from weeks to seconds data analysis and produce a 70-80 percent reduction in operating costs. With the Internet of Things connecting potentially everything, the sea of data will get even larger and companies need to be able to access it while taking advantage of new advances in machine intelligence, automation and augmented reality services.
"Having cloud computing is a vital layer of infrastructure in the modern digital economy and that, along with broadband and network investment, will drive new levels of market penetration and enterprise performance for organisations."