Porsche Launches New Battery Manufacturing Company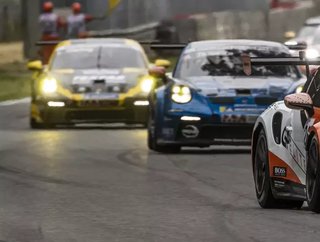 Following a long history of remaining self-reliant, luxury car manufacturer Porsche invests in lithium-ion battery cell technology for motorsport
As auto manufacturers try to decide whether to enter the battery cell market, Porsche harbours no such hesitations. This week, the corporation invested in Customcells, a leader in lithium-ion batteries, and formed a new company called Cellforce Group GmbH. Right now, the company intends to develop the new high-performance batteries in Weissach, Germany, but it will build an entirely new factory to manufacture them. Although its planned production capacity is currently capped low—at 100MWh—company leaders say that they'll monitor the market and make changes as needed. 
Why Did Porsche Partner with Customcells? 
Founded in 2012, Customcells knows a great deal about developing battery cells and coating technology. They have significant experience in all types of anodes, cathodes, and electrolytes, and the German government is supplying them with funding to embark on this new venture. 'We not only bring out expertise in cell technology and production into the partnership with Porsche, but also agility, innovation, and individual problem-solving skills', said Leopold König, CEO of Customcells. 
As the contracts were signed to commemorate the new Porsche-Customcells partnership, the carmaker appointed the following candidates to lead and develop its battery cell capabilities: 
Neither company confirmed when we'll see the new batteries, but Porsche plans to hire workers for its new factory through 2025. If that's the case, development is likely already underway. 
What Will the New Batteries Do? 
According to initial reports, Porsche and Customcells will boost battery cell power density, improve fast charging, and increase resistance to high temperatures. In addition, their use of silicon for the anode material will reduce battery cell size and lower internal resistance. Together, these features make the new batteries incredibly well-equipped to handle the racetracks of motorsport—where rapid turnaround times go hand-in-hand with the smell of burning rubber. 
This means, however, that Porsche's new battery cells will remain an oddity for the present. The corporation does not currently plan to adopt them in its consumer cars, such as the Panamera, Cayenne, and 911. Yet if the company can bring down production costs in the near future, it may consider widespread use. Currently, it'll sell batteries to other Volkswagen Group companies like Lamborghini and Bugatti, as well as use them internally...for motorsport and motorsport only. 
What's the Rationale? 
'This joint venture allows us to position ourselves at the forefront of global competition in developing the most powerful battery cell and make it the link between the unmistakable Porsche driving experience and sustainability', said Porsche CEO Oliver Blume. 'This is how we shape the future of the sports car'. 
But the luxury carmaker's motivations stem from a deep-seated ethic of self-reliance. 'Porsche was founded as an engineering and development office in Stuttgart in 1931', explained Michael Steiner, Executive Board Member, Research and Development at Porsche. 'To this day, you cannot purchase the technology that is at the heart of our high-performance sports cars. We develop it ourselves. That is why it is only logical for us to develop and build the key technology of the future – the battery cell'.