Reckitt Embarks on Quality Cloud Transformation with Veeva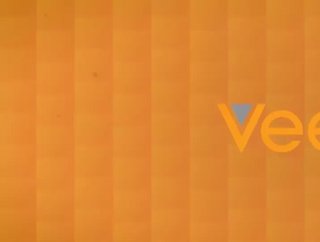 Why Consumer Goods leader Reckitt is partnering with Veeva Systems to transform its quality processes for greater operational agility
Consumer health and hygiene leader Reckitt is partnering with cloud solution provider Veeva Systems to realize Reckitt's vision for Quality's digital transformation. 
By adopting Veeva's cloud platform and applications, Reckitt is establishing a modern technology infrastructure that allows people and global processes to operate with agility and speed, without compromising quality and compliance. 
Reckitt selected Veeva's comprehensive QualityOne software solution to replace disparate legacy on-premise systems and processes, and streamline these activities, data, and documents into a unified single source of truth. This digital transformation effort is improving cross collaboration throughout different functions of the organization, and is enabling teams to operate at new levels of transparency and agility. 
"We're taking the opportunity to reduce complexity, because that is the enemy of progress and growth, and simplifying our processes with this intuitive platform. The platform is not only user-friendly, but its ease of use allowed our team to re-imagine the process," said Breda Quinn, Global Transformation Quality Director at Reckitt. 
"Veeva is an excellent technology partner for us. They are agile and empower us to focus on all the right things. They're driving the strategic thinking and inspire, and motivate us, to think long-term."
Partner to Industry, Customers: What Sets Veeva Apart from Other Vendors
Veeva invests heavily in maintaining deep expertise in the unique challenges of industries like consumer goods. Unlike transactional technology vendors, Veeva takes a partnership approach to working with its customers on their digital transformation journeys. 
A major element of this strategy is bringing professionals with direct industry experience into the Veeva organization to influence product roadmap and ensure customer success. Veeva's strategy practice, led by Ed Van Siclen, features "a unique team of strategists who have joined Veeva directly from industry; they are the voice of our customers.  And when we get it right -- the collaboration between our product organization, our customers and the strategy team -- we create magic."
Another reason companies like Reckitt chose to partner with Veeva on their digital transformation efforts is that Veeva's platform and products are appreciating assets that allow customers to keep pace in a rapidly evolving business environment. 
Van Siclen explained that "there are two pieces to this. The first is on the product side, being a cloud-based, SaaS technology provider, which allows us to deliver software-at-speed. We add features three times a year and it becomes an appreciating asset for our customers."
"The second piece is our Services organization," said Van Siclen, "which has an agile mindset. This means you are not favoring progress over perfection. If you need to move with speed and efficiency, you will still move with precision, but you don't sacrifice perfection to get to where you need to go."