Rolls Royce launches cybersecurity research network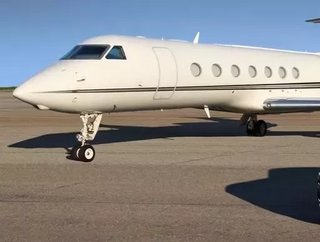 Aerospace and defence manufacturer - Rolls Royce - launches new cybersecurity research with two leading universities in the field...
Focused on enhancing product security for platforms with Rolls Royce propulsion and power systems, the automotive, aerospace and defence manufacturer has launched a new cybersecurity research network with two leading universities in the field.
Purdue University and Carnegie Mellon University
Joining the 'Rolls Royce Cybersecurity Technology Network' Purdue University, in West Lafayette, Indiana, and Carnegie Mellon University, in Pittsburgh, Pennsylvania, have already started research projects. 
The two universities specialise in the cybersecurity technology field and will conduct additional research funded by Rolls Royce to strengthen its propulsion and power systems security. Being one of the most effective methods to detect undesired or anomalous behaviors, the first research project will focus on harnessing Artificial Intelligence (AI) for intrusion detection in resource-limited embedded systems.
While traditional AI requires significant computing resources, the new research aims to develop an AI approach that harnesses resource-constrained embedded systems that appear in many Rolls Royce products. 
"Our customers rely on Rolls-Royce to anticipate, plan for, and defend against any potential cybersecurity threat – for our products to be cyber-resilient. This new research network with Purdue and Carnegie Mellon universities puts Rolls-Royce at the cutting edge of advancements in cybersecurity protections for our products and customers. This partnership will enable us to lead and pioneer new solutions to the ever-changing cyber threat, as we concentrate on delivery of cyber-resilient products," said Tom Bell, Rolls-Royce North America, CEO and Chairman.
"It is crucial for global technology companies like Rolls-Royce to be continually vigilant and proactive in identifying and defending against cyber threats. This new network with these leading universities will ensure we are focusing on the most vital research areas and constantly evolving to meet ever-changing threats," added Neil Cassidy, Rolls-Royce, Chief Information Security Officer.
For more information on manufacturing topics - please take a look at the latest edition of