Rootstock: 10 mistakes to avoid with Cloud ERP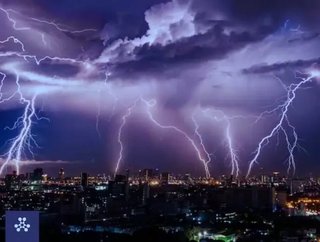 Cloud supply chain and manufacturing Enterprise Resource Planning (ERP) solution provider, Rootstock Software,identifies ten common challenges to overco...
Cloud supply chain and manufacturing Enterprise Resource Planning (ERP) solution provider, Rootstock Software, identifies ten common challenges to overcome to ensure a quick solution rollout for your organisation.
Mistake 1: Not knowing why you need cloud ERP
Don't just gather requirements for moving business as usual into the cloud. Take the time to think and talk about what you want your operation to look like after implementation.
Mistake 2: Letting your expectations get out of hand
Be patient. If you choose the right solution and implement it in a deliberate, strategic fashion, you should expect meaningful results. For example, Matouk, a high-end, custom linen manufacturer, implemented Rootstock Cloud ERP and Salesforce CRM. In six months, they achieved an ROI of 223%.
Mistake 3: Moving ahead without a committed executive sponsor
ERP will be the central system of record that impacts your end-to-end business processes, so getting cross-functional involvement is critical. The ideal sponsor is a CTO or a senior operations executive with technical expertise. But whoever takes on this task must be committed, engaged, vocal, and visible. 
Mistake 4: Ignoring the change management imperative
Accounting for the human factor is paramount. Be honest with the change management involved because some won't like change and others will embrace it. Be prepared and empathetic but be clear that this is happening.
Mistake 5: Not having enough (or the right) people assigned to the implementation project 
You'll need a seasoned project manager to guide this implementation. Someone who knows how to define the new business processes you'll want to enable with your new ERP solution, and the cloud platform you're migrating to, is critical.
SEE ALSO:
Salesforce launches Manufacturing Cloud platform
CES 2020: Intel brings innovation to life with intelligent tech
Manufacturing with 2020 vision: Environment and Sustainability
Read the latest issue of Manufacturing Global here
Mistake 6: Ignoring maintenance requirements 
Maintenance is no longer a dirty workd with the cloud. It's prudent to make someone responsible for ensuring that your system is always running well, progressing in capability, and is functionally up to date. 
Mistake 7: Limiting your vendor evaluations to the usual suspects 
Competition has also created more vendors focused on the needs of specific manufacturing verticals. Consider both large and small ERP vendors that have real experience in your chosen industry.
Mistake 8: Implementing everything at once
Break your implementation into small steps, consistently seek user input on requirements, test the system, solicit feedback on results, and adjust as needed. 
Mistake 9: Automating what you do rather than thinking about what's possible 
Keep an open mind. Native cloud ERP brings many benefits: scalability, a platform that offers plug and play customization, mobility enablement, the agility to simultaneously support multiple manufacturing modes, and so much more. 
Mistake 10: Keeping things quiet
The best way to keep an implementation moving forward in a positive manner is with clear, open, and frequent communication. 
Read the full report and gain further insight, here.
Rootstock Software® is a worldwide provider of cloud ERP on the Salesforce Cloud Platform. When combined with Salesforce CRM, Rootstock Cloud ERP offers manufacturing, distribution, and supply chain organisations a single platform to grow and manage their businesses. Rootstock Cloud ERP is a flexible, modern, and digitally-connected system that transforms companies to deliver a more personalised customer experience, efficiently scale operations, and out-service the competition.