Salesforce launches Manufacturing Cloud platform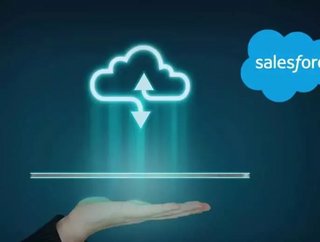 Salesforce has announced Manufacturing Cloud; the industry specific product will align sales and operations to deliver more transparent and predictable...
Salesforce has announced Manufacturing Cloud; the industry specific product will align sales and operations to deliver more transparent and predictable business outcomes. 
The CRM giant pledges its new solution will offer a unified view of the market and customer demands to more accurately forecast, plan and drive predictable business performance, while running a more streamlined business with improved customer satisfaction. 
"In the manufacturing industry, changing customer and market demands can have a devastating effect on the bottom line, so being able to understand what is happening on the ground is imperative for success," said Cindy Bolt, SVP and GM, Salesforce Manufacturing. 
Critical customer insights are often siloed across spreadsheets and multiple ERP systems, which can negatively affect service level agreements, account performance and ultimately the ability to accurately predict demand. The resulting inventory stockouts, buildups and warehousing costs reduce operating margins and negatively impact revenue. In order for manufacturers to provide a seamless customer experience, they need a solution that helps them better understand customer needs while improving visibility across the entire value chain. 
"Manufacturing Cloud bridges the gap between sales and operations teams while ensuring more predictive and transparent business, so they can build deeper and more trusted relationships with their customers," added Bolt.
SEE ALSO:
Bosch using cloud based machine learning to extend battery lives
Customer demand driving the automated warehouse
Hewlett Packard Enterprise and Alibaba join forces to produce hybrid cloud solutions in Asia
Read the latest issue of Manufacturing Global here
Manufacturing Cloud offers sales and operations teams a better view of their customers through powerful new sales agreements and account-based forecasting solutions, providing visibility into their customer interactions while enabling them to generate more robust sales forecasts.
Salesforce has collaborated with major manufacturing and sales companies through the product pilot program, including Kawasaki Motors Corp., U.S.A. - Engines Division, Hitachi Chemical, CF Industries, Mipox, GELITA and more. Manufacturing Cloud features include:
Sales Agreements

unified with data housed in ERP and order management systems.

Account Based Forecasting

capable of reflecting changing customer needs and market demands in real time.
Salesforceis also releasing new manufacturing-specific innovation across the Salesforce Customer 360 Platform to help manufacturers deliver greater transparency, streamline collaboration and grow their businesses with:
Einstein Analytics for Manufacturing

 

provides account managers with access to an intelligent experience with out-of-the-box KPIs into account health, demand insights, product penetration and sales agreement progress.

Community Cloud for Manufacturing

 

will deliver a new pre-built template specific for manufacturers that extends sales agreements to channel partners, allowing them to easily collaborate together on leads and opportunities.

Mulesoft Anypoint Platform 

to unlock data from any application, data source or device – whether on-premise or in the cloud.
Commenting on the launch, Reid Paquin, Research Director for IDC Manufacturing Insights, said:"At its core, the problem sales and operations planning had tried to solve and continues to try to solve is a lack of coordination between business functions. Manufacturers tend to operate in silos, resulting in less-than-optimal achievement of KPIs and stresses the business' ability to achieve its revenue and profit target. 
"Digital transformation dictates that planning decisions be made with a 360-view using near-real-time information on demand and consumption"
Salesforce is the global leader in Customer Relationship Management (CRM), bringing companies closer to their customers in the digital age. Founded in 1999, Salesforce enables companies of every size and industry to take advantage of powerful technologies - cloud, mobile, social, internet of things, artificial intelligence, voice and blockchain - to create a 360-degree view of their customers.