Seven steps to obsolescence management in Industry 4.0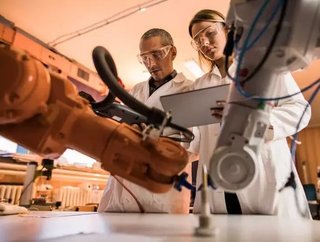 Jonathan Wilkins, author of The Book of Obsolescence Management and director of EU Automation, shares his 7 steps to obsolescence management. In the er...
Jonathan Wilkins, author of The Book of Obsolescence Management and director of EU Automation, shares his 7 steps to obsolescence management. 
In the era of Industry 4.0, big data and computing technologies are driving the future of manufacturing. While these innovations are extremely valuable for manufacturers, the increasing speed of technological change also means that equipment components are prone to quicker obsolescence. 
According to the definition from the International Institute of Obsolescence Management (IIOM), obsolescence is the unavailability of parts or services that were previously available, and usually occurs when the components of a system are no longer produced by the original equipment manufacturer (OEM) or when the latter is no longer in business. This means that when these components break or experience a malfunction, replacements can be hard to find.  
Obsolescence is the by-product of continuous technological advances and as such it cannot be eliminated completely, especially now that manufacturers are under more pressure than ever before to digitalise their facilities. However, plant managers shouldn't feel forced to perform costly systems upgrades every time an obsolete component breaks. 
Obsolete doesn't mean useless or underperforming, and sourcing a like-for-like replacement can be quick and easy with the help of a specialised supplier. Additionally, in highly regulated industries such as nuclear and pharmaceutical manufacturing, upgrades also mean realms of paperwork and red tape, making like-for-like replacements the easiest choice.  
This is the basic idea behind managing obsolescence in a manufacturing facility—maintaining systems by sourcing obsolete components in a timely and cost-efficient way. With a proactive obsolescence management plan in place, legacy equipment can be perfectly integrated into a smart factory, allowing manufacturers to digitalise their plants while saving money and reducing their environmental footprint. Let's see how in seven simple steps. 
Step 1: System assessment
To effectively plan for the future, you'll need to know the present state of your system by performing a comprehensive system audit. How old is your machinery and how long have its components been on the market already? 
Compare your answers with life expectancy data provided by the OEM to determine the life stage of your machines and their components, so that you can have a better idea of how long they will still serve you. Finally, make a list of components that are already obsolete or are about to be made obsolete by the OEM. 
Step 2: Resource planning  
Strategic obsolescence management requires resources. Do you have a dedicated budget for periodic upgrades and last-time purchases? Can you afford to hire an obsolescence manager to help you keep track of components life cycles and plan repairs when needed? 
Most importantly: do you have partnering agreements with a reliable automation parts supplier? When obsolete components break, knowing who to call can make the difference between hours or weeks of costly downtime. 
Step 3: Risk analysis
Critical applications, which are essential to operate the entire system, are ones you should prioritise when putting together an obsolescence plan. If a component of these applications broke down, how much would downtime cost your business? Draw up a risk assessment form to decide whether you can risk them breaking down or whether preventive maintenance is the most convenient option. 
Analyse how worn their moving parts are, and research whether they are still available from the OEM or whether there are compatible products on the market. If they're already obsolete, contact a specialised supplier to get a quote. Since a failure of these components would impact the functionality of the overall system, timely replacement might be the way to avoid unplanned downtime. 
Step 4: Shopping and stocking
Industrial parts need to be grouped based on their risk of becoming obsolete. For components that are already obsolete, evaluate the possibility of stockpiling some spares while they're still relatively abundant on the market. For end-of-life (EOL) components, OEMs may send a last-time buy (LTB) notice and even provide special quotes. This might be the best time to squirrel away some spares.
Don't forget that for larger spare parts you might need to have a dedicated a space in your warehouse. This space and its correlated costs have to be accounted for in step two. 
Step 5: The right supplier
Based on your analysis of how critical a part is to your process, the speed at which it will wear and its risk of becoming obsolete, you should draw up a plan of where you can source these parts from and how quickly. 
For example, if a supplier doesn't regularly hold a specific obsolete VSD in stock, they'll have to source it from a third party, which  could be located half way around the world. Working with a specialised industrial automation parts supplier means you are safe in the knowledge that when a part does break down, you immediately know who to call to get your obsolete replacements quickly. 
Step 6: Putting together a database
All the data collected so far should be recorded and safely stored. This information is invaluable and collating it into an easy understandable format could save precious time in case of breakage.  
This doesn't necessarily mean investing in an elaborate database. For small to medium plants, it can be enough to have a clear spreadsheet detailing the conditions of critical parts, their likelihood of breaking down, and the contact information of suppliers who have them in stock or can provide them quickly. 
Step 7: Reviewing and updating
Effective obsolescence management is a full-time job. It takes careful management to keep automated systems pitch perfect, which is the reason why larger businesses opt for hiring an obsolescence manager and sometimes even one or more last-time-buy professional purchasers who are responsible for managing EOL parts. 
However, smaller plants can go a long way by simply keeping their spreadsheets updated and organised. Make sure you subscribe to OEMs' newsletters to be notified when parts are discontinued and last-time-buys are available. Plan regular checks to update your spreadsheets, increasing their frequency for parts that are already visibly worn. 
By incorporating obsolescence management into maintenance plans, companies can minimise the impact of breakdowns, eliminating last minute repairs costs and saving money in the long run.
For more information on manufacturing topics - please take a look at the latest edition of Manufacturing Global.