SKODA AUTO Doubles-Down on EV Production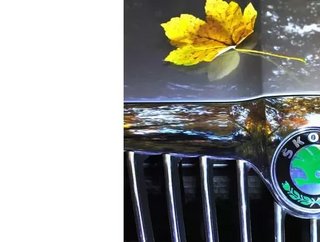 Skoda plans to produce up to 350 units per day following HQ conversion...
The series production of 's ENYAQ iV starts today at SKODA AUTO's main plant-based in Mlada Boleslav and is the first 100% battery-electric SUV based on Volkswagen Group's Modular Electrification Toolkit (MEB). Their future plans are to produce up to 350 units every day alongside the OCTAVIA and KAROQ series. 
Following a €32mn investment in the conversion of their main plant, SKODA is very much dedicated to maintaining their projected output, and have even installed thermal imaging cameras to monitor the temperature of batteries, as well as adapting transportation technologies of parts to manage the weight of these fully-electric vehicles. 
The Future is Electric 
Michael Oeljeklaus, ŠKODA AUTO Board Member for Production and Logistics, emphasises: "The ENYAQ iV is ŠKODA's first series-production model that was designed as an all-electric vehicle from the outset. This means our new SUV also places entirely different demands on manufacturing processes and production sequences than models with combustion engines. 
This is also reflected in the extensive preparation and conversion measures that we have been implementing at our main plant in Mladá Boleslav since last summer. Today's start of production of the ŠKODA ENYAQ iV on the only production line in the Group for vehicles based on the MEB and MQB is a very special moment for our entire team."
The SKODA ENYAQ iV is due to be released with varied specifications: 
Three different battery sizes
Five performance variants 
Heads-up display with augmented reality
Rear and four-wheel drive in two of the more powerful variants
Alongside these varying specifications, the interiors will be using sustainably processed and recycled materials such as wool and leather tanned with plant extracts. As this is not their first venture into electric vehicles, having launched their first electric series models in mid-2019, SKODA AUTO already has over 16,000 team members primed with speciality training in electromobility, and no doubt they're raring to go, potentially normalising electric cars the world over once and for all.