UK furthers pursuit of Gigafactories producing EV batteries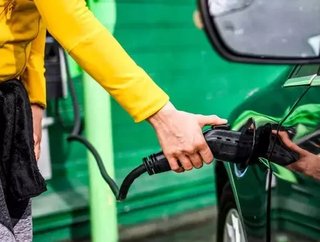 Coventry City Council enters into joint venture with Coventry Airport Ltd to develop a Gigafactory proposal at the airport...
Dubbed "a game-changing initiative in the UK's pursuit of a Gigafactory," the proposal is also said to further strengthen the West Midlands' attraction for battery suppliers.
"The UK Government is actively pursuing investment in a Gigafactory and has made up to £500m funding available, which the West Midlands will be bidding for in due course," stated Coventry City Council.
Details of the joint venture
As part of the joint venture both and will develop proposals and submit an outline planning application for a Gigafactory in 2021 at Coventry Airport, which is reportedly able to accommodate up to 4.5m sq ft of commercial space.
In addition the two will conduct regional discussions with battery suppliers and automotive manufacturers to secure long term investment.
Securing a Gigafactory in the West Midlands is said to be vital for the continued success of the UK's automotive industry, with expectations to create thousands of green jobs, attracting up to £2bn in investments, and support the drive for Net Zero.
Did you know? The West Midlands is home to several automotive manufacturers already, including Jaguar Land Rover, Aston Martin Lagonda, BMW and LEVC.
"Coventry Airport sits at the heart of this powerful automotive research cluster and is the obvious location for a UK Gigafactory. It will immediately plug in to a mature automotive supply chain and skills eco-system. The green industrial revolution is coming, and I will continue to work tirelessly to ensure that Coventry is right at the heart of it. We have the site, the skills and the pedigree to make this work," commented Cllr George Duggins, Leader of Coventry City Council.
"Our Joint Venture partnership is unique in the UK and creates a strong platform to attract investment and deliver more than 4,000 new jobs, support our automotive sector, and secure our competitive advantage."
Gigafactories from around the world
Tesla's Gigafactories
With a mission to "accelerate the world's transition to sustainable energy through increasingly affordable electric vehicles and energy products, can be found in Nevada, USA; New York, USA; Texas, USA; Shanghai, China; and Berlin, Germany.
BritishVolt's Gigafactory
Founded in 2019, states that its "manufacturing facility will be one of the largest manufacturing plants in the whole of Europe, set on a 95-hectare site that will also co-locate supply chain partners and green low carbon energy production."
For more information on manufacturing topics - please take a look at the latest edition of