UK Manufacturing: The Productivity Puzzle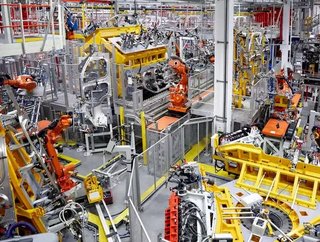 The summer months saw a "lacklustre" performance in the UK's manufacturing sector. Output and new orders slowed and we saw the first contraction i...
The summer months saw a "lacklustre" performance in the UK's manufacturing sector. Output and new orders slowed and we saw the first contraction in export business since 2016, according to IHS's latest PMI report. The findings also suggested manufacturing production rose at the slowest pace in 17 months in August, as growth of new order inflows eased to its weakest during the current 25-month sequence of expansion.
The figures speak for themselves, but is the UK suffering from a perception problem surrounding the efficiency of the sector? Productivity is the main driver of long-term economic growth and higher living standards, and yet, according to recent research there is a gross disparity between perceived and actual productivity.
The findings highlighted that amongst senior decision makers in the manufacturing sector, over 80% rate stock checking, collaborating on cross-departmental projects and submitting expenses as efficient, yet 85% also admit to wasting up to 10 hours per week on administrative tasks. So, what's driving these misconceptions?
Perception Vs. Reality
Identifying the source of the manufacturing productivity slump is the first hurdle. In particular, whether the slump is a manufacturing-specific problem, or part of a broader UK slowdown.
According to the Chartered Institute for Personnel and Development, the UK-wide decline in efficiency is driven by poor management practices, and insufficient investment in upskilling the workforce. The level of investment and ambition, they say, "particularly relating to skills and how they are used in the workplace, is inadequate, given the scale of the productivity challenge facing the UK."
There's research that appears to support these claims, particularly in relation to the manufacturing industry. When we surveyed senior decision makers in the UK, we found that 33% of business leaders in manufacturing would spend more time on personal training if they could, whereas only 24% would spend more time on training of their team. Similarly, 41% would spend more time on strategy and planning, and only 28% on team-building exercises. Which all suggests that business leaders are forgetting the importance of attending to the workforce.
This could be because there's a disconnect between business leaders' perception of productivity, and the perception of their employees, which perhaps more closely reflects the reality of the situation. After all, employees are likely to have a more accurate idea of how productive they are, and whether they have the right tools to get the job done. Business leaders need to look to their employees for guidance on how to boost their productivity and ensure they address any concerns.
It is not necessarily a case of simply throwing money at a problem and hoping it sticks, but rather of redirecting existing funds towards cultivating a productive workforce, and weaning out poor management practices.
Legacy Systems
Another key factor preventing manufacturers achieving maximum productivity is a reliance on outdated legacy systems, or worse, no systems at all (only spreadsheets). By not updating their technological arsenal with the latest cloud-based ERP and business management solutions, manufacturers are missing out on a real-time view of what's happening, alerts of bottlenecks and preventive operations, and a secure architecture to house their data. For example, with the rise of the Internet of Things, connected devices are generating huge amounts of data that legacy systems aren't equipped to house and analyse.
Today's technologies are bridging the communication gap between the shop floor, back end, and planning and control systems, by forming an arterial route through which information can travel instantaneously, between the links of the supply chain. Manufacturers looking to take advantage of these benefits need to have the right systems in place that allow them to do so.
So, why are manufacturers not upgrading? Some common concerns are: the cost of digital transformation and profit loss during transition downtime; fears surrounding the transition from on-site data servers to cloud-based storage; and uncertainty about maintaining business continuity when working from mobile devices. Thoughts of implementing a complex new system with an unpredictable implementation phase coupled with data concerns, are preventing many manufacturers from taking the leap.
Figures indicate that these attitudes must change, and sooner rather than later. 70% of C-Level executives in manufacturing spend 5-10 hours per week on administrative tasks, a number which could be reduced by having the right technology in place. UK manufacturers must set aside their worries and say goodbye to their beloved (yet defunct) spreadsheets. The latest technologies will drive productivity, and streamline inefficient administrative processes, thereby saving funds spent on wasted staff-hours and reinvigorating productivity.
Conclusion: The Puzzle Unpacked
Evidence suggests that senior decision makers are overestimating productivity, and neglecting the importance of upskilling their workforce. In the current climate, with British business at a crucial juncture ahead of an exit from the EU, parity must be achieved between perceived and actual productivity. It is clear that administrative processes in manufacturing require streamlining, both in order to alleviate current issues, and to safeguard the industry against economic uncertainties ahead.
Inefficiencies are the product of a reliance on outdated legacy software, and that's having an impact across the supply chain. Managers tired of this would be wise to seek advice from an IT consultant about how best to implement a modern cloud-based solution, which affords real-time analytics and flexibility. The success of digital transformation hinges largely on the efficiency with which a company can communicate IoT data from the plant floor to the boardroom. So, in order to shake the current productivity slump, manufacturers must embrace new technologies, but also ensure that this is backed up by a commitment to breeding a work culture in which real-time, transparent communication up and down the supply chain is the priority.
By Andres Richter, CEO of Priority Software - https://www.priority-software.com/