Wearable tech in industrial sectors is booming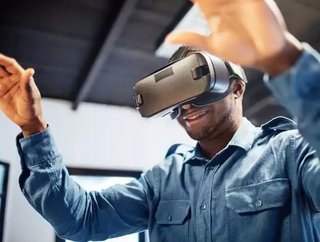 The wearables devices market is thriving, thanks to workers' need for real-time data across various industries, including manufacturing, logistics, co...
The wearables devices market is thriving, thanks to workers' need for real-time data across various industries, including manufacturing, logistics, construction, mining, retail, and healthcare.
With IoT being widely used across these sectors, the implementation of wearables is the next technological step to make that level of connectedness as accessible as possible. Businesses are keen to incorporate wearables into their portfolio, and worker feedback is positive.
Ranjana Lakshmi Venkatesh Kumar, Frost & Sullivan TechVision Research Analyst, said:
"Technologists are now designing wearable devices that are lighter, portable, easy-to-handle with long battery power and advanced sensor technologies in order to improve human ergonomics and reduce fatigue related issues. The miniaturisation trend and advancements in materials will further result in wearable devices with tiny sensors and electronic components that can be part of the human body itself."
Wearable Technologies for Industrial Applications is part of Frost & Sullivan's TechVision Growth Partnership Service program, and the study identifies key wearable device technologies and market players across applications such as manufacturing shop floors, shop floor assembly, quality checks, item pick up and movements, plus delivery scheduling.
The scope of wearable devices is expanding all the time, but high costs and limited platform support restricts adoption across industrial sectors. Businesses are also apprehensive about the technology's ability to integrate smoothly into their existing processes.
"Over the next two to five years, highly disruptive developments are expected in the wearable device market," noted Kumar. "Greater digitization will transform the current industrial sector into a smart industry with internal users and external customers connected to the supply chain process, and machine-human interface enhancing productivity, user awareness, and working conditions."
Wearables that are suitable for use in industrial settings now include smart watches and health trackers, mobile cameras, smart eyewear, and head-mounted augmented reality displays. Some of the outstanding innovators in this field include:
Epson, UK: Epson provides a lightweight binocular smart glass device with excellent OLED display. The device has a camera to project assistive AR images. The advanced sensors and processors read the environment of the user and present suitable recommendations.
ODG (Osterhout Design Group), USA: The ODG smart glass is a mobile computer consisting of two stereoscopic HD displays run at 80 frame/second with a 40-degree field of vision. The glasses are targeted at industrial and healthcare applications.
OptAlert, Australia: The company has developed a fatigue management device that measures users' drowsiness in real time based on pupil movement. It features a unique Bluetooth technology with multiple layers of protection that ensures safety of the device.