Why your warehouse and factory operations need IIoT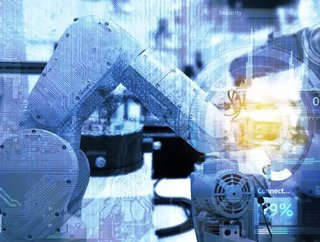 The global manufacturing industry is in the midst of a dramatic transformation that will change warehouse and factory operations. Every stage of the man...
The global manufacturing industry is in the midst of a dramatic transformation that will change warehouse and factory operations. Every stage of the manufacturing process, including end-to-end supply chain management, will soon be connected by the Industrial Internet of Things (IIoT), and manufacturers are turning to technology to improve handling vast amounts of crucial information.
Jeff Immelt, chairman and CEO of General Electric, says: "Industrial companies are in the information business whether they want to be or not." How can manufacturers make the most of this information, and use data to drive operational efficiency?
Finding answers to this question starts with a new way of looking at operations management for manufacturing CTOs, interpreting all factory and warehouse assets – the inventory, machinery, vehicles, workers and end products – as sources of data for real-time analysis. In essence,  this means extending their field of vision both up stream to the customer and downstream through the supply chain. Once assets in these environments become IIoT- enabled, they offer insights that transform the warehouse from simply a cost house into an active business differentiator.
What is IIoT?
The Industrial Internet of Things (IIoT) is the use of Internet of Things (IoT) technologies in manufacturing.
IIoT incorporates machine learning and big data technology, harnessing the sensor data, machine-to-machine (M2M) communication and automation technologies that have existed in industrial settings for years. The driving philosophy behind the IIoT is that smart machines are better than humans at accurately, consistently capturing and communicating data. This data can enable companies to pick up on inefficiencies and problems sooner, saving time and money and supporting business intelligence efforts. In manufacturing, specifically, IIoT holds great potential for quality control, managing product variety, supply chain traceability and overall supply chain efficiency. Taking this a step further and integrating the Human to Machine Interface (HMI) enables man and machine to work harmoniously.
Bringing IoT into a warehouse or factory means deploying technology through connected devices, such as enterprise mobile computers, barcode scanners, radio-frequency identification (RFID) readers, wearables, sensors, and aisle and shelf beacons. By enabling both the human and machine to scan in activity and asset as they work, it helps the on-site workforce be more productive, streamlining working processes and identifying the causes of workflow improvements.
The Zebra study found that fully-connected factories and workforces are expected to double to over one third by 2022 as manufacturers look for technological solutions to improve accuracy and faster delivery  while simultaneously managing multiple warehouses and factories, which house even larger numbers of stock keeping units (SKUs).
Once these assets have a digital voice and become IoT-enabled, a wealth of intelligence is ready and waiting to be processed and turned into insight that can help your operations become more efficient. It's difficult, however, for a manufacturer to respond to this information quickly without also employing a smart analytics application alongside the Manufacturing Execution System (MES). Until now, there have always been inefficiencies buried in supply chains just waiting to be found. We couldn't see them or establish a causal link to problems that occurred due to fluctuations in demand. A tool that analyses data in real-time enables manufacturers to pinpoint where these inefficiencies lie and, therefore, provides actionable insights to future proof the supply chain.
More data means more opportunities for gathering performance insights and this is why IIoT is quickly becoming a critical aspect of doing business. For example, delivery vehicles typically are loaded to only 70% capacity, meaning 30% of every vehicle trailer is empty air. Analytics tools that scan the trailers to identify empty spaces can increase this capacity to 85% or more, saving millions for any large logistics operator.
RFID in the Warehouse
For your loading operations to be efficient, businesses require high-performance wireless networks to provide an always-on connection. Smart sensors, such as RFID tags, GS-1 compliant barcodes and location technology will make it easier to automate the collection of data and to monitor the status of goods and find items. All of this must be underpinned by a separate back-office system which simplifies data analysis to support better decisions and offers improved, real-time visibility of the stock position.
A good warehouse management system (WMS) tracks volumetric efficiency, load rate and when a load is nearing completion. Drivers can be alerted in advance when a trailer is about to be closed out, resulting in lower dwell time and freeing up the dock so a new load can begin, as well as allowing dock managers to reallocate assets and for workers to accommodate last minute changes and peak surges.
The use of RFID has been an interesting topic for warehouse logistics for a long time. Today, the technology is mature and is used across many businesses in closed loop solutions. RFID smart tags store significantly more information than barcodes and are an effective means against counterfeiting. That is why industries with expensive products such as textiles or luxury goods rely on them to track stock.
RFID tags allow warehouse operatives to measure size and weight in the warehouse. During the loading process, a forklift loaded with stock that is RFID tagged can capture the proportions and weight of a package and that also enables the more efficient loading of trucks.
Just in time
Increasingly, manufacturers of finished goods are focusing on keeping less component level and sub-assembly materials on hand, avoiding associated storage costs and depending more on suppliers to provide components on-demand. Industry 4.0 brings with it a move toward Just in Time (JIT) shipments in which suppliers anticipate the needs of manufacturers and deliver materials when needed to meet production cycle requirements. 
To meet the needs of customers who require JIT notification of shipments, companies should deploy best-of-breed MES that track and document the transformation of raw materials into finished goods. Track and trace through production assures consumption and bottlenecks are visible, enabling a dynamic and intuitive supply chain.
The Big Picture
So, what's in store in the future? Smart factories, underpinned by IoT, will continue to be the lifeblood of Industry 4.0. This is where real-time communication between the supply chain and the production line will drive automation and digitisation. Making this possible are humans and machines that can share data in real time to deliver better quality goods, unprecedented visibility and impressive cost efficiencies. 
For more information, visit www.zebra.com
By David Stain, Senior Manager Manufacturing EMEA, Zebra Technologies