ZTE and China Telecom launch 5G manufacturing solution with Bluetron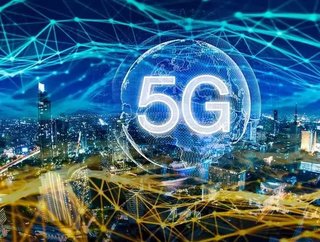 The Zhejiang branch of China Telecom, together with ZTE, has assisted Bluetron in commissioning China's first 5G SA (Standalone) site to build a new sma...
The Zhejiang branch of China Telecom, together with ZTE, has assisted Bluetron in commissioning China's first 5G SA (Standalone) site to build a new smart factory.
The venture puts 5G slicing, edge computing and smart manufacturing into trial at Bluetron to meet the data requirements of industrial production.
Chen Xinyu, General Manager of ZTE Telecom Cloud & Core Network product line, commented: "Committed to continuous technological innovation, ZTE works with operators and industry partners to explore the cooperation mode of the edge cloud and build an edge ecosystem together to comprehensively promote the commercial use of the MEC edge cloud and jointly promote the flourishing of 5G edge services."
The solution from China Telecom and ZTE realises rapid deployment of machine vision slicing and fast backhaul of video streams by adopting key technologies such as, slicing stores, wireless slicing perception, end-to-end slicing security isolation, dynamic slice migration, UPF moving to edge, and UPF offloading. These slices can reduce the latency, jitter, and packet loss rate of video data transmission, guarantee the bandwidth and quality of video transmission and improve the accuracy and real-time performance of video analysis results.
SEE ALSO:
Harnessing 5G for operational excellence
Nokia unveils Quillion chipset to power next-gen 5G networks
Ericsson to open its first automated smart factory in 2020
Read the latest issue of Manufacturing Global here
Applicable to wireless data collection and operation monitoring scenarios, it allows operators to avoid on-site processes in harsh environments, thereby reducing the labor intensity and security risks of operators. Industrial cameras and edge computing gateways are deployed on the production line to replace monitoring instruments. 
The industrial cameras take a video of the feed inlet and upload the stream to the MEC through the uplink 5G slice. After calculating and analyzing the images, the MEC will automatically notify the classifier and raises an alarm in case of any abnormal image. The solution can also be used in enterprise full-service data integration scenarios, such as visual analysis of the bearer flow, device data collection, personnel security management and remote device maintenance.
ZTE is a provider of advanced telecommunications systems, mobile devices and enterprise technology solutions to consumers, carriers, companies and public sector customers. As part of ZTE's strategy, the company is committed to providing integrated end-to-end innovations to deliver excellence and value as the telecommunications and information technology sectors converge. ZTE has so far obtained 25 commercial 5G contracts in major 5G markets such as Europe, Asia Pacific and MEA.