5 Minutes With: UiPath's Gavin Mee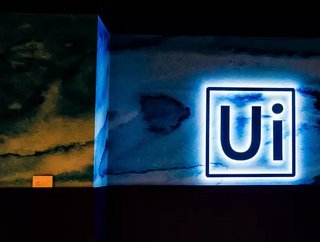 Manufacturing Global speaks to Gavin Mee, Managing Director Northern Europe, UiPath on latest manufacturing trends, achievements, inspirations and more.
1. What does your company provide the manufacturing industry?
Just how physical industry robots can streamline processes on the factory floor, UiPath software robots can provide support to the manufacturing industry. Rather than solely relying on employees to complete time-consuming and repetitive admin tasks such as procurement, order management, inventory management and payment processing to name a few, UiPath robots can lend a helping hand. 
2. What technology do you think will be the most vital to the industry in 2021?
Last year saw a huge amount of change within the manufacturing industry and business as a whole. 
Automation has proved vital in helping organisations adapt to the new business climate by digitalising processes to reduce the need for employees to be physically present, all while improving efficiency in difficult economic circumstances. For this reason, I believe RPA will continue to prove vital in 2021. 
3. Is there a particular achievement you are proud of in your career?
I take pride in helping people realise their career goals, in particular helping them start their own leadership careers. 
4. What's next for you in the next 12-18 months?
In the next year or so, I will be continuing to work in partnership with our customers to help them realise their digital transformation agenda through intelligent automation. To support this, we will be working to scale our own organisation and partnership ecosystem to help our customers achieve their goals. 
Through our diverse and equal talent principle, we will also continue to make UiPath a great place to work. 
5. What inspires you?
Working for a culturally rich organisation inspires me. I have been at UiPath for five months now and I am consistently inspired by the way we all live our lives here. Our customers also inspire me by truly innovating through technology to meet their business needs and vision, while creating new offerings and improving the work/life balance of their employees. 
Those on the front line throughout the pandemic have also provided a huge source of inspiration. Despite seeing it every day in the headlines and on TV, I remain totally in awe of the doctors and nurses caring for COVID patients. What they have done around the world over the past 14 months is incredible. 
6. What are your favourite things to do outside of work?
Aside from enjoying spending time with my family, I have become a cycling addict in lockdown. When I am not out on my bike, I am probably playing the piano…badly.