AspenTech's Ron Beck on sustainable manufacturing & AI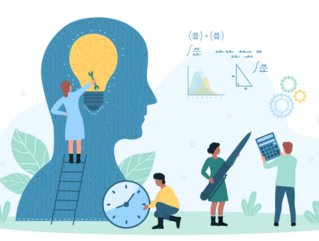 AspenTech's Senior Director Ron Beck is working hard to draw in young professionals to the manufacturing sector & build sustainability within the company
Today, a lot of young, talented professionals entering the workforce are ranking the purpose of the company they might work for as a strong element of their career selection process.
Ron Beck, Senior Director at AspenTech, is aware that for manufacturing companies, this translates into young workers understanding their company's drive around sustainable manufacturing and sustainable products.
"Manufacturing commitments to zero carbon, circularity, and the digitalisation that enables them are proving to be a powerful driver in recruiting the next generation into jobs where they can make a difference," says Beck.
AspenTech is a leader in asset optimisation software and assists industrial businesses in running their operations more safely. The company is also focused on smart manufacturing – especially in regards to the chemicals it uses, minimising plastic waste and putting cloud data to effective use – one level of which is automation.
"Data is expensive – so how do you make intelligent use of it? AI helps us do that," says Beck. "We have a long-term vision, a self-optimising plant roadmap of how to use the least energy possible and save money."
The company was founded in 1981 in Bedford, Massachusetts. Beck joined the company in 2007 as a Product Marketing Director. "We have very strong leadership in our company," he says proudly.
Beck also volunteers with the Water Resources Advisory Committee. As Chairman, he works to protect groundwater and correctly manage stormwater and wastewater.
Moving manufacturing to Mexico
Many of AspenTech's major customers have been struggling for the past two years with various types of supply chain disruptions. This has led companies to seek more agility and flexibility to adjust supply chains as economic and geopolitical factors change. A strategic component of this is much more pervasive digitalisation to provide such agility across the value chain.
"We are seeing the opportunity to help these global companies adopt digital solutions at a much more sophisticated and pervasive level, so they can support and achieve this agility," says Beck. "Some of this is enabled simply by broader adoption of existing technologies. Some of this will happen through companies taking advantage of the integration and work flows we have built into the technology, but companies have been slow to adopt. Some will happen through innovative ways of solving staffing shortages through re-skilling, digital and online training methods, and organisational excellence."
AspenTech continues to maintain a substantial team conducting software testing and related work in its Shanghai location, where the company gave out food baskets to their employees during the lockdown. The company also has another office location in Beijing.
Over the past five-plus years, AspenTech has progressively expanded and added staff to its relatively new team in Mexico City.
"Success has spawned success," says Beck. "We have found that there is a strong talent pool of the right kind of motivated and creative technical people in the Mexico City area that meet the profile of the R&D, support and other skilled resources we have been adding over the past few years to support the company's innovation in areas core to our company mission – in particular with respect to the use of digitalisation in support of operational excellence and sustainability."
Partnership with Emerson for expansive manufacturing
Last year, AspenTech teamed up with industrial machinery manufacturing company Emerson, which bought 55% of AspenTech. Beck believes that the key to their work has been the strong synergies that have blossomed from their partnership, already beginning to bear fruit, as well as the almost completely complementary nature of the offerings of the two companies.
"One key synergy area is in the area of electrification," says Beck. "As the oil and gas, chemical, and mining industries work to electrify their most energy-intensive processes while simultaneously integrating renewables into their sites and business portfolios, the synergies of the renewables' automation and sensor strengths of Emerson alongside the energy optimisation and digital grid management strengths of AspenTech will be increasingly important."
A second key synergy area is in carbon capture and storage – another element of research for young, talented professionals who are job-hunting in the manufacturing sector.
"CCS projects are end-to-end projects, from carbon source to carbon capture, from transport to subsurface geological formation storage to long-term monitoring," says Beck. "Effective execution, scaling and economics of the projects will take full advantage of the capabilities of AspenTech to provide design, optimisation and monitoring software. Emerson will provide the automation and monitoring systems and programme execution."
In addition to this, AspenTech is currently seeing considerable adoption of a timely solution comprising multiple AspenTech tools together: a carbon emissions decision-support solution.
"This is a high-value solution positioning, comprising multiple existing AspenTech products implemented together for customers looking for actionable insight around their carbon emissions landscape," explains Beck. "This decision-support solution empowers a company to get an actionable, birds-eye view of their carbon emissions through the mobilisation of underlying data and models. Companies today are challenged in understanding their carbon emissions across all their assets – as well as in detail within assets – in a timely, accurate enough manner to enable better operating decisions to reduce carbon emissions day-to-day."
This new solution can and does achieve that. Up until today, companies have been using spreadsheet-based approaches that are manual, lack transparency and slow to compile. AspenTech has innovated an approach that will provide the same ultimate answer to regulators, but in a real-time manner that enables agile decision making at each asset, and with units within an asset.
"Companies will be able to report accurately and auditably but, more than that, have insight into the performance of their enterprise, with decision support to predict future performance and look at scenarios that will optimise their operations between sustainability, profit, delivery to customers, and safety."
AspenTech is starting the ground work now to be a more competitive business partner – and employer – in the future.