Aston Martin supplier in hot water following copyright breach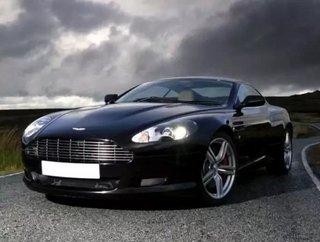 Aston Martin Lagonda is suing one of its suppliers alleged to have copied its designs. Aston Martin claims the Coventry-based Envisage Group used its wh...
Aston Martin Lagonda is suing one of its suppliers alleged to have copied its designs. Aston Martin claims the Coventry-based Envisage Group used its wheel and headlight designs as well as its logo. It also accuses the company of setting set up a design business using confidential information and using its trademarked designs on a video that is in the public domain.
Envisage Group is the parent company of Envisage Manufacturing and Visioneering, and all three are accused of breaching an obligation of confidence by unlawfully using confidential information. Aston Martin Lagonda (AML) is demanding damages for infringement of copyright, design rights and trademarks.
Last year, Envisage began designing and manufacturing its own bespoke luxury cars and produced a rival supercar called the Speedback GT, costing around £500,000. Aston Martin alleges that a video promoting the new arm of the business includes images of a car bearing its own trademarked designs, including its alloy wheel and headlight.
It has accused the company of planning to make a car using those designs as well as a sign, which is "identical" to its distinctive winged logo. The writ alleges that the supplier has purposefully copied its logo "to cause the public to make a connection" with Aston Martin, potentially causing customers to be "confused".
"There is a clear exploitation on the coat-tails of the Aston Martin Lagonda trademarks," stated the writ.
The famed Warwick-based manufacturer has used Visioneering to supply its design services since 2007 and Envisage Manufacturing to supply parts and tooling since 2011. It claims that both companies had access to copies of confidential data files containing designs of its past, current and future cars and that these files have been used by the rival business.
Aston Martin says it owns the copyright of its designs and data files.
The writ states: "It is commonly understood within the motor vehicle industry that Computer Aided Design data and standards for the parts depicted therein is confidential."
It accuses Envisage of "unlawfully" making use of confidential information and states that as a result, it has suffered loss and damage and is entitled to claim damages.
The writ says that on entering Aston Martin premises, all employees of the defendants were required to sign a certificate of confidentiality, which includes references to "trade secrets, technical data and know-how".
In 2013, when asked about the level of access Visioneering staff had to a virtual private network containing confidential designs, employee Bill Walsh insisted that no information had been used inappropriately.
"Please rest assured at no time during the location of the AML systems in the Envisage office have they been used for the creation, modification or storage of any design geometry data for any customers other than Aston Martin," he wrote.
The writ states that Aston Martin has produced "some of the most famous motor vehicles in the world". It says that all of its cars produced since 1932 bear its logo on the bonnet, the boot, steering wheel and the engine. It adds that the cars have appeared in 11 James Bond films, including Goldfinger, Diamonds are Forever and Casino Royale and are enjoyed by high profile customers including the Prince of Wales and actor Rowan Atkinson.