Conexiom: Automating Sales Order Management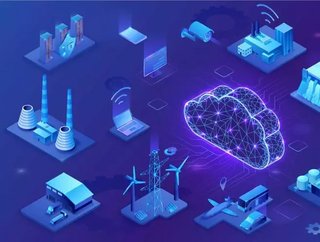 Automating sales order management is a digital transformation initiative that improves revenue capture and boosts business growth...
Digital transformation is an imperative for every forward-looking business organisation. However, many enterprises have found it difficult to get their digital transformation off the ground. Many others have seen their . 
How can enterprises get DT right? One proven strategy is to prioritize revenue capture. 
Automating sales order management is a rapid-ROI way to kickstart DT with an initiative that has a direct positive impact on bottom-line. 
The Time for Digital Transformation is Now
When DT efforts fall short, it is often due to a lack of buy-in from the executive management level. Without executive support, DT initiatives tend to sputter and fade. This is because all substantial DT efforts are about more than technology. They represent a top-level business strategy that drives both investments and business decisions.
However, the pressures of 2020 have made DT more important than ever. As a result, executives are highly willing to listen to ideas that might help reduce costs without harming output. Business enterprises that might have been dragging their feet are now putting DT top of their priority list.
What should be driving the focus of this newfound DT enthusiasm? Automation. , organisations need to "depend on automation to create massive efficiencies and new capabilities," in order to "unleash human capital to pursue more creative, higher-value goals." 
Automation Can Drive Revenue
DT should focus on automation; furthermore, it should focus on initiatives that impact the most important factor: revenue. Organisations that get digital transformation right see it impact the bottom line. A survey by revealed that digitally mature enterprises reliably report significantly higher net revenue growth.
However, even once you get these two steps right – you commit to embracing automation, and you focus on revenue – you're still left with questions: Which department? Which business processes?
In narrowing down this decision, companies want something that is low-risk, but fast-time-to-value. The best place to identify such processes is in the supply chain. The supply chain is full of high-volume, repetitive processes that are ripe for automation. For example, sales order management.
Sales Order Automation: Swapping the Manual for the Modern
Every year, the failure to automate sales orders management leads to heavy avoidable costs. In the United States, . This amounts to US$7.37trn in unnecessary spend. The spend is the result of every single sales order being painstakingly processed by a CSR – a slow and highly inefficient process:
CSRs spend an average of 20-30 minutes manually converting every purchase order into a sales order.
This adds up to hours every day, typically consuming one whole third of the workday.
Cost-per-order climbs to an average of $9.05.
The order-to-cash cycle lengthens to an average of 45 days.
Organisations sometimes attempt to digitally transform this outdated approach with robotic process automation (RPA). However, though these companies get the target of their DT right, they get the approach wrong. For complex business processes, RPA is highly hit and miss. over half of RPA projects fail to generate sustainable ROIs, and that by 2022 80% of organisations that pursue a cloud-first strategy will totally forgo RPA.
How Sales Order Automation Software Impacts Revenue
When companies make sales order management software a centerpiece of their digital transformation, they prioritize revenue capture. 
Purchase orders from customers are automatically converted into sales orders and instantly entered into the company's ERP system. Unlike OCR (optical character recognition), true sales order management extracts data from documents with 100% accuracy. It eliminates the need for a CSR to manually review the document.
By removing human involvement from the sales order management process, over 80% of orders are processed instantly. In 15 minutes or less, customer purchase orders go from email to ERP to shipment. The acceleration of the sales order process also cuts down the cost per order by 80%. 
Customer service reps who previously spent hours on manual sales order entry are now freed from this drudgery, and can focus on delivering high-quality customer service to their clients, and engaging in high-value tasks that contribute to revenue. The optimization of the sales order management process speeds up the entire sales order cycle, and increases the volume of sales orders an organisation can process. The result is faster fulfillment times, increased revenue, better ROI, and a better experience for customers.
Automate the Future
Digital transformation can be daunting. It's legwork, it requires a lot of thought. But the pressures of 2020 mean that companies can no longer delay. Automating sales order management is a powerful way to kickstart DT by optimizing a business process that directly impacts revenue.