BMW Group implementing Artificial Intelligence 2020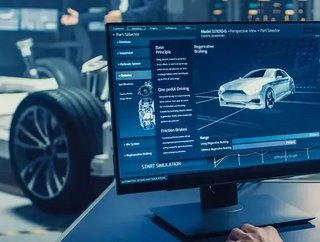 BMW leads the way for automotive manufacturers to implement artificial intelligence into it's production processes...
BMW utilises artificial intelligence to perform monotonous specific tasks and as quality control in their manufacturing processes on their sports cars. In 2018 alone, BMW produced nearly 2.5 million cars. They offer a high level of customisability meaning that approximately 99% of customer orders are unique. This means that the BMW Group Factory Logistics team handles 30 million raw parts daily, shipped from 4500 suppliers in 31 different countries.  
In a BMW shared its algorithms from artificial intelligence in production on an open-source platform. By making them public, software developers around the world view, edit and improve the source code. For quality control purposes, BMW tracks all incoming user suggestions before putting them into production or shared.
The AI intelligence model that they shared is it's 'innovative digital image tagging software'. An AI system that relieves workers of monotonous tasks such as checking whether the warning light has been correctly positioned on the car's boot. This task is now performed by a camera and self-learning software that relays the camera's live information and compares it to hundreds of stored images in milliseconds. 
Another that is used in the manufacturing of cars is one to increase paint shop quality. Despite BMW's state-of-the-art filtration technology, dust particles in paint are still a possibility depending on the ambient air which could significantly impact the painted surface.
As of May 2020, every car must partake in an automatic surface inspection in the paint shop. This consists of gathering data to be used as part of a high-level data base for dust particle analysis. The AI systems evaluate live data from dust particle sensors in paint booths and dryers with the help of this database. "Smart data analytics and AI serve as key decision-making aids for our team when it comes to developing process improvements." says Albin Dirndorfer, Senior Vice President Painted Body, Finish and Surface at the BMW Group. 
NVIDIA is known for its production of high quality graphics units intended for gaming and professional markets. It also manufactures system on a chip units for the mobile computing and automotive markets. However, on May 14th 2020 at NVIDIA's GTC Conference, it announced that with NVIDIA Isaac robots platform to improve their automotive factories.  
This partnership is based around the logistical challenges created by BMW's customisability on it's vehicles. From this, NVIDIA assisted in manufacturing 5 AI-enabled robots designed to improve workflow; Smart Transport Robot, SplitBot, PickBot, PlaceBot and SortBot. The main task of these robots is to sort, move and organise boxes and pallets. The robots are trained using real and simulated data using NVIDIA's GPU. The data is then used on NVIDIA DGX system, a fully optimised an integrated system that NVIDIA claims to be "world's fastest workstation for leading-edge AI development".