Britten-Norman & Blue Bear: Soaring to Autonomous Flight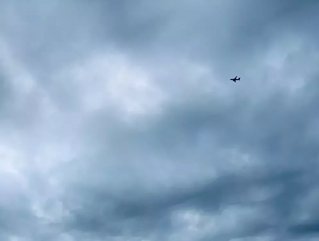 The seaside town of Lee-on-the-Solent sets its sights on commercially viable pilotless planes...
, a privately owned British aircraft manufacturer and aviation services provider, has teamed up with , the leading supplier of research and product-based solutions in the field of unmanned systems, avionics, sensor payloads and data exploitation, in an effort to create the first semi-autonomous Islander by 2025. 
The Islander is one of the best-selling commercial aircraft types produced in Europe, originally designed in the 1960s, and is still used to this day, namely by the British Army and police forces in the UK, but also across the globe as cargo transport, medevac and search & rescue. It is also the aircraft that will be the focal point of this autonomous flying technology. 
William Hynett, CEO of Britten-Norman, commented on the partnership: "We have become used to the 'car of the future' incorporating green and autonomous technology, the future of aviation will undergo a similar revolution. Blue Bear is the leading light when it comes to air autonomy technology; it is an absolute privilege to be partnering on this project. The whole Britten-Norman team is very excited. Blue Bear and Britten-Norman share the same values and an ethos of passion for innovation. We are proud to be British SMEs partnering to build the future of British aviation. I look forward to our companies achieving great developments together." 
The first milestone that Britten-Norman and Blue Bear will have to reach is the ability to demonstrate single-pilot operations with an autonomous co-pilot providing assistance, with the possibility of entering service in the mid-2020s. Hynett notes the advantages of having an automated co-pilot effectively easing the captain's workload and reducing operating costs.
Dr Yoge Patel, CEO and founder of Blue Bear in 2006, had this to say about the potentially historic team-up: "'Blue Bear are absolutely delighted to be working with Britten-Norman, whose talent for rapidly turning new challenges into solutions for their customers is remarkable. We have found a kindred spirit, in so many aspects, with whom the next era of aviation can be genuinely realised. It's a perfect match. Two agile SMEs with their own dedicated systems integration and flight test facilities can de-risk and flight prove innovations at an unprecedented pace."
With the combined power of bespoke engineering design and advanced autonomous technology, it's likely that my little home town may be the epicentre for autonomous aircraft by 2025. As the entire world stretches forward towards a more technologically aided future, autonomy is likely to reach more corners of production than ever before, shaping not only how things are made, but how they get there in the first place.