Building automation award for Quantum Automation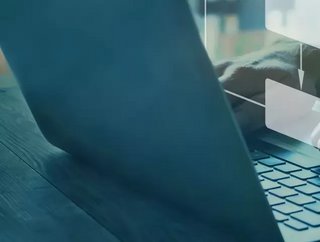 Frost & Sullivan awards Quantum Automation the '2021 Building Automation Competitive Strategy Leadership Award'
After a careful assessment of the Southeast Asian building automation industry, Frost & Sullivan have awarded Quantum Automation the '2021 Building Automation Competitive Strategy Leadership Award'.
Management Consulting company Frost & Sullivan was founded in 1961, is headquartered in San Antonio, Texas and has a US$180mn revenue. 
Quantum Automation (QA) is headquartered in Anaheim, California, was founded in 1991 and has a revenue of US$13mn. QA utilises new technologies as market trends change and manufactures its Digital Command Control (DDC), allowing clients to better manage their building energy performance.
Frost & Sullivan presents the annual award to a company which has 'leveraged competitive intelligence to successfully execute a strategy that results in stronger market share, competitive brand positioning, and customer satisfaction.'
Addressing customer requirements
Quantum Automation was a clear winner for many reasons, but primarily for its commitment to customers:
QA's dedicated key management team reviews all customer satisfaction matrix (CSM) feedback to address evolving requirements

Account managers also conduct routine customer follow-ups to deliver a high quality experience and address all negative responses 

QA has a motto for customer relations "Never say no"
"QA's advanced and unique solutions integrate various systems through its adaptability in software programming, expertise in hardware engineering, and driver designs in turnkey projects to address customers' requirements", said Iqra Azam, Frost & Sullivan's Best Practices Research analyst.
Advancing the building automation industry
New ventures, such as the smart building projects and integrated technology, are promoting QA across Asia. 
"The company solidifies its market position with its reliable, technology-integrated, and customisable capabilities. It sets itself apart from the competition with continuous focus on customer experience, ensuring regular engagement and all-inclusive training sessions for employees that create a seamless customer experience", continued Azam. "QA's versatile solutions and services portfolio allows individual designs for every customer, aiding the company's high customer acquisition and retention rate. It's no wonder that Quantum Automation has earned Frost & Sullivan's 2021 Southeast Asia Competitive Strategy Leadership Award in the building automation industry."