Coca-Cola Bottling Company Streamlines Operations with RPA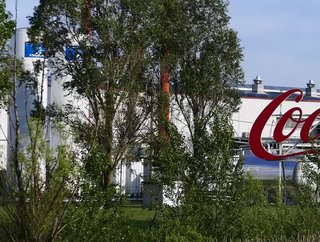 Coca-Cola Bottling Company partners with Happiest Minds to streamline order management processes with robotic process automation (RPA)
'Born Digital, Born Agile'
Announced by Happiest Minds, the digital transformation and IT solutions company has successfully executed a digital transformation project for the Coca-Cola Bottling Company United (Coca-Cola United), to streamline its order management with robotic process automation (RPA) in Microsoft Power Automate. 
"It has been a very innovative and productive journey for us to work with Coca Cola Bottling Company United to automate their order management with RPA. Happiest Minds always strives to use technology as a tool to enable businesses to accelerate [the adoption] of digital technologies and help modernize and transform their current environment," said Rajiv Shah, Chief Executive Officer, Digital Business Services, Happiest Minds.
What does this partnership mean for Coca-Cola United?
As a privately owned company outside of Coca-Cola, Coca-Cola United has a long history of supplying Coca-Cola products direct to retailers and restaurants. 
"While building this solution, we resurrected high-value strategic projects that we couldn't tackle before because of the constraints of legacy apps. We feel empowered to take advantage of any future opportunities that the business provides us," said Bob Means, Director of Business Solutions, Coca-Cola Bottling Company United.
Challenges Faced by Coca-Cola United
Introducing its Freestyle vending machines, challenged the company to streamline its order and invoicing procedures.
"It was too costly to create APIs for our legacy applications like SAP and others, and we also had to navigate a third-party website. We used Power Automate RPA bots to fill these gaps and automate the process," explained Allan McDaniel, Manager of Development for BI and Master Data at Coca-Cola Bottling Company United.
Coca-Cola United partnered with Happiest Minds to create a "master automated service agent called 'Asa' that consists of several bots. Built on Microsoft Azure and Microsoft Power Platform 'Asa' helps secure and control passwords and other sensitive data using Azure Key Vault and Azure DevOps for continuous integration and continuous delivery (CI/CD).
Harnessing this new process simplifies operations and frees up dedicated CRM agents. "We avoided having to hire 10 full-time employees. Better still, the existing CRM agent is now free to work on other projects," said Allan McDaniel, Manager of Development for BI and Master Data, Coca-Cola Bottling Company United.
"We are very excited about this solution," said Kaylan Cannon, Customer Service Manager, Coca-Cola Bottling Company United. "It will dramatically reduce labor costs, minimize the various points of error in our current solution, and will allow us to rapidly expand the local Freestyle campaign to better support our customers."