Ericsson: accelerating 5G technology in manufacturing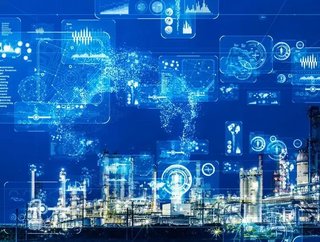 Manufacturing Global explores Ericsson's 5G report "5G for Manufacturing...
The importance of operating with a proactive and agile approach to manufactures is essential. In an era of intense volatility as a result of shorter business and product lifecycles, manufacturing companies worldwide face extreme pressure. Margins are being tightened more than ever as components are increasingly more varied and complex to produce, workforces are aging and are becoming more expensive to maintain.
Manufacturers are continuously on the look out for much-needed gains in efficiency and profitability that can be achieved through new process innovations. This includes the continued automation of robots and warehouse transportation and cutting cables to become truly flexible. 5G and IoT will be the key to enhancing and enabling these advances in manufacturing.
5G networks provide manufacturers and telecom operators with the opportunity to build smart factories that take advantage of technologies such as automation, artificial intelligence, augmented reality for troubleshooting and the Internet of Things (IoT). With 5G, operators can create new revenue streams. Alongside energy and utility, manufacturing represents one of the most significant sectors for new revenue potential for operators addressing digitalisation with 5G technologies. According to the Ericsson study 'The 5G Business Potential', the expected addressable market in 2026 will be US$113bn, a substantial 7% potential revenue growth from current service revenue forecasts.
5G technologies provide the network characteristics essential for manufacturing. Low latency and high reliability are necessary for supporting critical applications. High bandwidth and connection density secure ubiquitous connectivity. These are requirements that manufacturers currently rely on in fixed-line networks. The mobile 5G technology allows for higher flexibility, lower cost and shorter lead times for factory floor production reconfiguration, layout changes and alterations. Ericsson is at the forefront of 5G research and development. The company has initiated partnerships with leading technology and manufacturing specialists in a number of different countries. This allows for the development of 5G technologies based on real business needs.
Ericsson's Tallinn factory is the first of its kind to use Augmented Reality for troubleshooting to help mitigate the cost of breakdowns – extra components, material, labor, and buffers – and reduce production downtime. Ericsson leverages AR to detect operational inefficiencies such as imperfect maintenance planning, failure diagnostics, but also for training. To date, Ericsson has still achieved time savings of up to 50%.