F1 parts company PTI has appointed a new chairman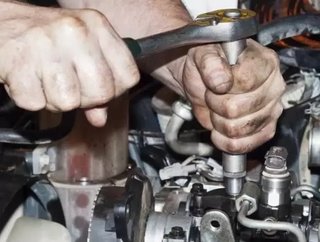 With a 50-year heritage in the manufacture of specialist component parts for leading Formula One teams, Precision Technologies International Ltd (PTI) i...
With a 50-year heritage in the manufacture of specialist component parts for leading Formula One teams, Precision Technologies International Ltd (PTI) in Tamworth has its eye firmly on the checkered flag with the appointment of its new Chairman, Clive Austin.
Austin is a highly skilled investor with extensive experience in the development of strategic initiatives for manufacturing companies and a personal passion for the automotive industry. He has owned, maintained and raced single-seat race cars as well as classic and modern sports cars and is an active participant in competitive hill climbing events.
Austin has worked in the private equity industry since 1995 and has been director of a number of companies including 3i, Catapult Venture Managers and NVM Private Equity.
He is now an independent investment specialist with extensive experience of assisting businesses at different stages in their development across a wide range of sectors. He acts for a number of private equity firms as a non-executive director and represents their interests on the boards of a number of portfolio companies here in the Midlands and the North of England.
He joins PTI as Chairman because he identifies with the high standards of precision engineering in the high quality gears, splines and gauges that the company manufactures. He comments, "There is a fantastic skills base in the company. In particular, the talent used to make components for some of the most demanding international applications in the world such as Formula One. We will be growing the motorsport area of the business as well as developing our presence in other sectors such as aerospace, oil and gas and nuclear."
Kevin Parkin, the well-known, serial entrepreneur who became Managing Director at PTI earlier this year adds: "Clive is a real asset to the future growth and development of the business here in Tamworth. He is helping us to refine our strategy and brings an enthusiastic and innovative approach to business development. He promotes excellent communications within the company and with our stakeholders and ensures that all the core disciplines and controls are in place. His personal interest and extensive network in the world of motorsports is the icing on the cake. He has a real empathy with what we do and is the only venture capitalist I've ever met who owns his own lathe."
Precision Technologies began making master gauges predominantly for the motor industry and now has a leading position in the supply of gear and transmission components to the motorsport and aerospace industries. It is a UKAS registered and approved metrology laboratory, which can measure products to within two microns. It has a first-class plant and equipment including nine spark-erosion and four wire-erosion machines. The very latest CAD/CAM facilities, incorporating full 3D modelling with DNC links, have been installed and used.