Fuelling the engine: investing in talent to combat the automotive skills shortage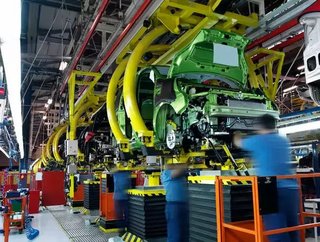 Despite an initial positive outlook, the automotive sector is potentially more troubled than first meets the eye. There is a significant skills shortage...
Despite an initial positive outlook, the automotive sector is potentially more troubled than first meets the eye. There is a significant skills shortage, which is leading to vacancies across the sector. In particular, the demand for highly skilled workers now outweighs the supply.
A number of reasons may be behind the significant lack of highly skilled workers within the sector. Factors include, growth of businesses, technology, and the ever-increasing competition within the UK labour market. As a result, businesses are using a mix of existing workforces, and external contractors to help fill the void.
However, it isn't all doom and gloom. There are ways to combat the issue, particularly by investing in the future automotive workforce. Below are just three options to consider.
1. Talent pool
Previously, a great solution would be to look abroad and search the international talent pool to help fill the vacancy gaps. However, as Brexit is more than likely to shift the future of talent movement, perhaps this is going to become a costly alternative. So, what can be done instead?
The local UK market is actually the best place to start. Instead of believing that there are skills shortages that are impossible to fill, companies and education systems need to be able to train up local home-grown talent to become the sought after highly skilled automotive workers that are currently lacking. The UK has always had a strong reputation of supplying high quality products within the sector, and without the workforce to drive this home it runs the risk of damaging this image.
2. Apprentices
Now we have sourced our local talent, we can use tools such as apprenticeships to train young individuals and develop the necessary skills to be able to work within the automotive sector. The end result would be a flexible, highly skilled and productive workforce.
The Automotive Industrial Partnership has taken a step in the right direction by setting up the Automotive Apprenticeship Matching Service. This service helps over-subscribed programmes to reallocate apprentices to other companies within the sector that have similar opportunities. It's a way of ensuring both the apprentice and the employer achieve their goals.
The Apprenticeship Levy that was introduced earlier this year is also a sign that the government is recognising the need for apprentices, and the benefits that these schemes can bring.
3. T-Levels
T-Levels are the alternative qualification to A-Levels. 15-19 year olds will have the choice to study in 15 sectors where substantial technical training is required to progress into employment.
Expected to launch in autumn 2019, the newly recognised qualifications realise the need to teach technical training in different ways. All students will be required to undertake an industry placement, allowing them to put their skills into practice while learning on the job.
The government has proposed to allocate £500 million a year in funding for technical and vocational education. This involves a whole readjustment of the current 13,000 existing qualifications to fit within just five new routes designed to meet employer's needs. There will be training routes specific to different industries, including construction and engineering. University students currently have access to maintenance loans, and these will now also be extended to those studying technical courses.
Developing and nurturing the younger generations, and encouraging them to take T-Levels or apprenticeships can help to combat the skills shortage within the automotive sector. An element of uncertainty will remain until Brexit negotiations come to fruition, but in the meantime we can focus our efforts on the sectors that are most in need of a boost. Training and development will always have a major role to play in up-skilling talent and it is encouraging to see that there are plans in place to begin tackling this ongoing issue.
By Richard Barker, Senior Associate at national law firm Mills & Reeve.