IndustryWeek reveals North America's best manufacturing facilities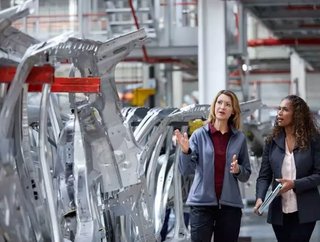 Leading manufacturing publication, IndustryWeek has revealed the best manufacturing facilities across North America. In its 29th year, The Best Plants...
Leading manufacturing publication, IndustryWeek has revealed the best manufacturing facilities across North America.
In its 29th year, The Best Plants Awards programme seeks to recognise those who are utilising cutting edge technologies, increased competitiveness, rewarding environemnts and guaranteed customer satisfaction. Additionally, a further goal of the list is to encourage other manufacturing managers and work teams to emulate the honourees by adopting world-class practices, technologies, and improvement strategies.
We take a look at the six plants recognised for going above and beyond within the manufacturing sector.
1. Adient 
Facility location:  West Point, Georgia
Automotive parts manufacturer Adient was originally established in Dublin, Ireland but has since expanded internationally. Partnering with Boeing in 2018 to manufacturer airline seats, the company continues to expand its global presence, where one in three automotive seats worldwide are now manufactured by the juggernaut.
Its mission to "be the world-class automotive seating supplier through leadership in cost, quality, launch execution and customer satisfaction," will see the business leverage new trends and cater to the global demands for lighter, more sustainable products, fully sharpening its focus on innovation across its products and services. – in automotive seating and beyond.
2. Applied Technical Services (ATS), Washington Operations 
Facility location: Everett, Washington
A consulting engineerting firm with a diverse portfolio, spanning manufacturing, automotive, chemical and construction, ATS is renowned for its strong reputation, quality products and commitment to delivering exceptional customer service.
3. Intertape Polymer Group
Facility location: Blythewood, South Carolina
With 23 plants across North America, Intertape Polymer Group remains a key leader in supporting manufacturers and retailers in essential packaging products and services. Not only that, the company is also at the forefront of the coated fabrics industry, where its products have been designed to support the growing aerospace and automotive industries.
SEE ALSO:
4. Johnson Controls
Facility location: Norman, Oklahoma
Throughout the production of automotive parts, Johnson Controls is on its 2025 Sustainability journey, and has sought to reduce its GHG emissions by more than 40% across its 2,000 global locaitons.
5. The Raymond Corporation
Facility location: Greene, New York
In this business for close to 100 years, The Raymond Corporation has been a key figure in the manufacturing and construction industries. Providing essential technologies, products and solutions, the company has more than 100 locations across North America, and has built a strong network to cater to the growing needs of its customers.
6. T&S Brass and Bronze Works Inc.
Facility location: Travelers Rest, South Carolina
A Leading manufacturer across the industrial, commercial plumbing and laboratory markets, T&S Brass and Bronze Works has continued to drive increased levels of customer satisfaction whilst expanding its global presence across Europe, the US and Canada, southeast Asia and Australia.
A member of the US Green Building Council (USGBC), the company will continue to look for more sustainable ways to design and construct new buildings and retrofit xisting ones, in roder to provide a mutltiude of benefits to both customers and the environment.
The 2018 winners will be honoured during an awards ceremony at the 2019 Manufacturing & Technology 2019, an IndustryWeek event set to be held on April 1-3, 2019 in Pittsburgh, PA.