KDDI's Lofty Ambitions: IoT for 1mn Vehicles in Europe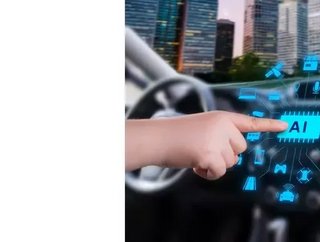 KDDI plans to capitalise on the European automotive market by interconnecting vehicles with the Internet of Things...
, a Japanese telecommunications operator, formed in 2000, has chosen to further their foray into the European automotive market. The company's ambition is to provide a customised platform, powered by the Internet of Things (IoT) for the use in Toyota and Mazda's upcoming vehicles. The platform will allow both manufacturers to offer connected car capabilities to their European customers. 
The Orange connectivity solution will be widely available, featuring in cars, lorries, and vans across 63 European territories, via the renowned Orange cellular network ─ the one that your Nokia 3210 used to connect to! The idea is that the Orange Business Services cloud-based connectivity management solution will integrate directly into KDDI's own platform and provides IoT connectivity; by connecting, both Toyota and Mazda to deliver "advanced services." 
How Will This Affect Drivers?
KDDI's plan is to both enhance and revolutionise the European driving experience. "Connected IoT services are paramount to enhance the drive experience for our customers. The bespoke Orange IoT platform provides new levels of convenience in terms of personalized services to Toyota and Mazda across Europe. This allows their drivers to benefit from the very best in safety, security and in-car experience," says Ken Sakai, Managing Director of KDDI Europe, Ltd.
"Today's most innovative car manufacturers are leveraging IoT to deliver on the drive experience consumers are demanding. Following extensive consultancy and a pilot with KDDI, we have delivered on a tailor-made IoT platform that will enable innovative connected services to provide drivers with enhanced levels of safety and convenience," says Valerie Cussac, Senior Vice President, Smart Mobility Services, Orange Business Services.
About KDDI and Orange Business Services
KDI: 
KDDI is a telecommunication service provider in Japan, offering both mobile and fixed-line communications. With its well-established base of over 58 million customers, and through mobile services and shops offering its "au" brand, KDDI is expanding its services into the "Life Design" business, which includes e-commerce, fintech, nationwide electric power utility services, entertainment and education. With a 60-year history, KDDI is now focusing on creating smart infrastructure through IoT technologies and open innovation with partners and start-up companies in diverse industries.
Orange Business Services:
Orange Business Services is a network-native digital services company and the global enterprise division of the Orange Group. It connects, protects and innovates for enterprises around the world to support sustainable business growth. Leveraging its connectivity and system integration expertise throughout the digital value chain, Orange Business Services is well placed to support global businesses in areas such as software-defined networks, multi-cloud services, Data and AI, smart mobility services, and cybersecurity. It securely accompanies enterprises across every stage of the data lifecycle end-to-end, from collection, transport, storage and processing to analysis and sharing.
SEE ALSO