KPMG: Unlocking the Value of AI in Industrial Manufacturing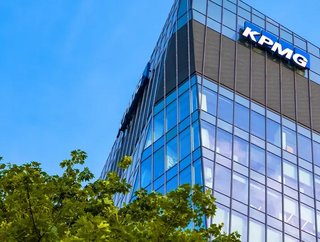 Is industrial manufacturing facing 'AI-whiplash' following its race to digitally transform amid COVID-19? KPMG's latest report analyses this.
In a matter of days the entire world turned upside down following the outbreak of COVID-19, to combat the impact of the pandemic and maintain 'somewhat normal' operations businesses cracked down on their digital transformations, with many harnessing artificial intelligence (AI).
More than a year on from the initial outbreak companies are slowly making their way back to 'business as usual'. However, many organisations (according to KPMG) appear to be experiencing a 'COVID-induced AI whiplash'. While 44% of executives surveyed are "concerned that their overall industry may be moving too fast with AI adoption," KPMG also reports that 85% "wish their own organisation would move even faster."
In addition to this, many are faced with conflictions when it comes to AI, while "eight in 10 say AI is functional in their organisation," and a majority "say it is delivering value beyond what was promised," 74% "believe that the use of AI to help businesses is still more hype than reality."  
Building Momentum for AI in Manufacturing 
"AI is no longer tomorrow's technology," says KPMG. In the wake of COVID-19 organisations turned to digital technologies such as AI "to solve new challenges and serve customers safely and effectively." Of those from the industrial manufacturing industry, KPMG's report 'Thriving in an AI World: Unlocking the Value of AI Across Seven Key Industries', identified that 72% of organisations in the industry sped up their adoption of AI in response to the pandemic. 
Organisations are harnessing the capabilities of AI for multiple reasons:
Faster and more accurate responses to customers

Automated back offices processes

To identify and address potential flaws in products, services, and systems

Reduced errors

Keeping data records

Improved operational efficiency
As this list of use cases continues to grow, most executives believe their investments in AI are paying off, with 93% of industrial manufacturers saying AI has been helpful during the COVID-19 outbreak. 
Circling back to the concerns that AI adoption is moving faster than it should, these concerns are particularly prominent in industrial manufacturing where 55% of executives feel that the pace is too fast. 
KPMG states that it is likely these concerns are derived from how new the technology is, and the lack of an established legal and regulatory framework. 
"There's a lot of debate around the ethics, governance and regulations of AI," says Swami Chandrasekaran, Head of Digital Solutions Architecture at KPMG. "Many business leaders don't have a clear view into what their organisation is doing to control and govern AI in a scalable and continuous manner, or what new government regulations might lie ahead. Controlling, monitoring and governing AI, including data, have to be continuous exercises. It has to be embedded into new ways of working and operating."
Challenges to Success
While many executives believe AI is adding value to their organisations, it is clear that the concerns are not small. KPMG identifies four core challenging areas: talent, technology, strategy, and risk management.
97% in industrial manufacturing believe their employees are at least somewhat prepared for AI adoption when it comes to their skillset, however only 23% would say their employees are very prepared

69% of executives agree that it is hard to keep up with the evolving AI landscape, with 67% struggling to select the best AI technologies for their organisation

Six out of seven industries surveyed by KPMG identified cybersecurity breaches as the most common risk associated with AI adoption followed by privacy violation

Of the seven industries surveyed industrial manufacturers have been the quickest to adopt ethics policies for AI (89%) 
The Future for AI in Manufacturing
When asked by KPMG to identify the top three AI technologies that will have the greatest impact on their industry, the most common answers from executives were: machine learning, robotic process automation, and artificial/virtual reality.
The most significant for the industrial manufacturing industry was machine learning (51%).
In addition to machine learning, 52% of manufacturing executives predict that robotic process automation will have a significant impact on productivity, with AI having the most impact on product design, development and engineering, maintenance operations, and production/assembly operations.