Manufacturing giants unite to accelerate sector towards Industry 4.0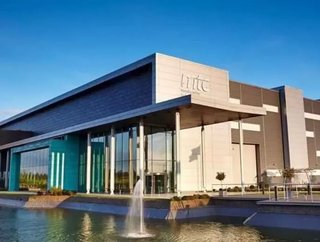 Businesses need to stop viewing the Fourth Industrial Revolution as a technology upgrade, and instead initiate a fundamental change in their business mo...
Businesses need to stop viewing the Fourth Industrial Revolution as a technology upgrade, and instead initiate a fundamental change in their business models, according to manufacturers such as Rolls Royce, ABB, Airbus, GE Europe, and Hilti, who are coming together for The Manufacturing Forum 2016. Organised by The Economist Events, it takes place on the 16th of June at Coombe Abbey hotel in Coventry, UK, and allows businesses to learn how they can begin their transformations towards Industry 4.0.
The Manufacturing Forum combines a tour of The Manufacturing Technology Centre (MTC) nearby, and brings together top business leaders engaged in the quest to digitise and transform the global manufacturing industry. A recent report from PwC has revealed that the leading proponent of Industry 4.0, Germany, currently sees investment of more than €40 billion per year into research and development projects, resulting in an increase in revenue streams of more than 12.5%. Other nations are still lagging behind with many manufacturing organisations still unsure of the steps they need to take in order to advance closer to the factory of the future.
Martin Rainer, VP and GM for Manufacturing Sector at Hewlett Packard Enterprise (which is sponsoring the event), explained: "Until relatively recently, tried and tested ways of working have served the industry well. But now, as many well-established businesses are finding out fast, manufacturing is no longer simply about making and selling products. It's about integrating end-to-end operations across the entire enterprise ecosystem to anticipate what customers want, quicker and cheaper than the competition.
"Hewlett Packard Enterprise calls this digital revolution 'Connected Manufacturing'. It's how we describe this new era of manufacturing, where everything is connected – operational technology, information technology, communications and consumer technologies."
At the core of Connected Manufacturing is the acceleration of digital technologies, which are transforming people, processes and products. The increasing drive for manufacturing businesses to adopt service-based business models to achieve financial sustainability, and operational scalability, is a fundamental shift required for Industry 4.0. It's a transition famously experienced by Rolls Royce, which introduced a complete engine and accessory replacement service on a fixed-cost-per-flying-hour basis, more than fifty years ago. 
Also on the agenda is a panel discussion led by Airbus on how manufacturers can strike a balance between protecting the core business and investing in new initiatives, a discussion led by Hilti on the digital tricks and tools that manufacturers already have at their disposal to boost efficiencies, and an exploration of emerging manufacturing business models, led by GE Europe. ABB and Hewlett Packard Enterprise will also lead a conversation about digitisation priorities for the manufacturing of tomorrow.