Mars accelerates its digital transformation with Microsoft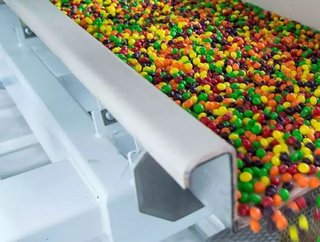 Mars expands its partnership with Microsoft to optimise its operational speed and intelligent manufacturing supply chains
Mars and Microsoft's long term relationship
Following a recent announcement made by the two organisations, Mars and Microsoft plan to expand their long term relationship with a new agreement to accelerate Mars' digital transformation. 
The multinational manufacturer will leverage Microsoft's Azure platform to optimise its operational speed and intelligent manufacturing supply chains. 
What does this mean for Mars?
Together the two organisations aim to integrate transparent and responsible data, artificial intelligence (AI) and other digital technologies into Mars' global portfolio. These efforts will allow Mars to embrace market leading digital technologies and capabilities, as well as intelligent manufacturing, personalised customer engagement, and improve digital skills training. 
Accenture will be working as a partner to Microsoft, and together the organisations will expand a unified cloud and data foundation across the Mars organisation on Azure to achieve its 'cloud-first' strategy. The digital infrastructure will provide Mars with the capabilities to "accelerate growth, profitability, speed, resiliency, sustainability and, most importantly, build and develop trust with customers and consumers by offering more responsible, transparent and compelling experiences."
"Our relationship with Microsoft is helping transform how data and technology are used to continue ensuring compliant customer solutions and build trusted brand and consumer experiences. It will change the relationship between our brands and consumers, deliver hyper-relevant consumer experiences that include content and media, and fulfill needs and expectations across every touchpoint in the consumer's journey, After evaluating all the platforms on the market, we chose Microsoft as our primary Mars platform because of its rich portfolio of features, engineering partner ecosystem, talent availability, focus on data privacy, and security and similar cultural values and principles," commented Sandeep Dadlani, Chief Digital Officer, Mars.
What will Microsoft Azure's AI and IoT solutions provide Mars? 
By harnessing Microsoft Azure's artificial intelligence (AI) and internet of things (IoT) solutions Mars will have the capabilities to digitise its supply chain and manufacturing at scale, while enhancing its digital skills. 
Mars has also deployed - with the help of Accenture experts - Azure Digital Twins IoT platform in its manufacturing facilities. By using digital twins, Mars can optimise its production to improve margins, reduce waste, and empower real-time decision making. 
"Through our expanded relationship, we're harnessing the expertise and insights Mars has gained from more than a century of producing some of the world's most loved brands to create a layer of intelligence that will drive reimagined experiences for Associates and consumers. Together, we will create a foundation for cloud, data and AI that will allow Mars to grow faster and transform how work gets done," added Judson Althoff, Executive Vice President of Microsoft's Worldwide Commercial Business.