The problem of Brexit harassment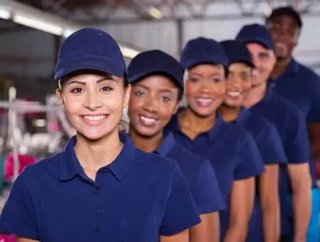 Since Brexit we have seen a worrying increase in reports of race-related harassment occurring. It may be that this is a by-product of more conversations...
Since Brexit we have seen a worrying increase in reports of race-related harassment occurring. It may be that this is a by-product of more conversations about Brexit or immigration in factories and workplaces. Whatever the cause, employers need to be aware of the risks arising from such harassment and, where possible, should try to address the risks.
Race-related comments made which are deliberately intended to offend are likely to be unlawful harassment. Comments such as innocently intended observations or shop floor 'banter', which weren't intended to offend but still do so, are also harassment. Unlawful harassment requires that someone must be offended or feel their dignity at work is adversely effected, however many claims we see arise from the person who overhears something that was not intended for them to hear.
What the Equality Act says is that unlawful racial harassment occurs where one employee engages in unwanted conduct related to race, nationality or national origin, and the conduct has the purpose or effect of violating another employee's dignity or creating an intimidating, hostile, degrading, humiliating or offensive environment. 
Any conversation between employees which is immigration related carries a degree of risk for any employer. Comments about 'immigrants' can be race related and certainly have the ability to offend. What carries a greater risk are comments directed at an employee precisely because of their race, nationality or national origin. So referendum-related observations, such as "you won't be able to work here soon", directed at an employee born in Eastern Europe (for example) are race-related and it is entirely possible that it will cause offence.
The context in which comments are made can be important. Whether it is reasonable for the conduct to have that effect, is part of the legal test.  An academic discussion in the factory about the merits of Brexit may be unlikely to reasonably offend, whereas badly expressed comments on immigrants or 'jokes' directed at an employee because of their nationality, will be unlawful harassment. 
This is a serious issue. For unlawful racial harassment occurring at work, the employer is liable for an employee's conduct and the victim has a valid claim against the company. Damages are also uncapped (albeit still mainly based on loss).
So what can you do about it?
We have seen reports of some employers banning Brexit-related conversations at work altogether. This does seem an extreme over-reaction and may carry its own legal risk if enforced (albeit at least the message is clear). In most manufacturing environments the appropriate approach will be to take the opportunity at a toolbox talk or other briefing, to remind employees about their responsibilities. Think before you speak is a good message. It is worth emphasising the Brexit connection and that race discrimination covers European nationality, as well as nationalities/ethnic origins which may more traditionally be considered to give rise to a discriminatory risk. At its strongest a robust programme of diversity training can equip your employees with the knowledge to avert incidents occurring and can also give you a legal defence even if such comments are made.
The most important thing to do is to address any potential issues swiftly and effectively. Doing so will ensure a site where workers feel included and supported. How exactly any such incidents are best addressed will depend upon what is said and to whom, and often what the 'victim' wants will be key. Organisations certainly do not need to dismiss everyone who expresses a view on immigration whilst working. However do not just ignore potentially offensive comments, deal with them and stop them re-occurring.
Phil Allen is a Partner in the Employment, Pensions and Immigration team at national law firm Weightmans LLP