Procurement & Supply Chain
Automotive Takes a Beating as Sales Slump Thanks to COVID-19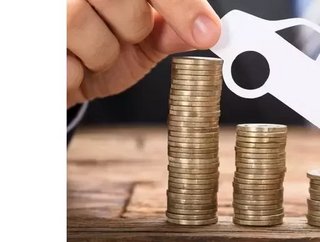 Around the world, auto sales sputtered throughout 2020, producing some of the worst sales numbers seen in years. We round up the numbers...
Thanks to a global pandemic and, in the UK's case, Brexit, automakers around the globe are taking a pummeling. Although the numbers are bleak, fourth-quarter sales brought some improvements and the hope for days, assuming a successful vaccine rollout.
"I am as optimistic as one can be," said Scott Keogh, president and chief executive of Volkswagen of "What is weighing on everything is how quickly can we get those shots rolled out."
The UK auto industry suffers the largest new car sales drop since 1943. British new car sales fell nearly 30% last year in their most significant annual drop since 1943 as lockdowns to curb the spread of the coronavirus hit the sector, an industry body said on Wednesday.
In Japan, auto sales fell 11.5% last year, marking the country's biggest drop since 2011. Toyota Motor Corp. a 5.8% YoY drop in domestic sales in 2020. However, their competitors faired much worse. Nissan Motor Co. took a 27.5% slump while Mitsubishi Motors Corp. reported a 41.3% drop.
The National Federation of Automotive Vehicle Distribution (Fenabrave) stated on Tuesday, January 6, new car sales in Brazil dropped 26.16 per cent in 2020 compared to 2019, the worst yearly record since 2016.
The Bright Side
In the US, , and foresee possibly strong growth in the second half, as they roll out a parade of new sport utility vehicles, pickup trucks and electric cars. Those hopes rest in large part on the expectation that the distribution of Covid-19 vaccines will accelerate this spring and summer after a slow start in recent weeks.
Analysts estimate the US sold 14.5 million cars and light trucks last year. That calculates to a 15 per cent deterioration from 2019, and the lowest level since 2012, when the industry was still recovering from the financial crisis.
In what seems to be another hopeful sign for a better 2021, some fourth-quarter sales faired a little better compared to the same period last year. 

Toyota Motor Corp and Fiat Chrysler Automobiles NV also said their pace of sales in the fourth quarter accelerated in the final quarter.

The viewpoint for 2021 shines a little brighter for Brazil as well, with a prediction of 16 per cent expansion in new vehicle sales, the main Latin American economy, stated The National Federation of Automotive Vehicle Distribution (Fenabrave)President Alarico Assumpcao Junior in a video press meeting.
"We look forward to an inflexion point for the US economy in spring," GM's chief economist, Elaine Buckberg, said in a statement. "Widening vaccination rates and warmer weather should enable consumers and businesses to return to a more normal range of activities, lifting the job market, consumer sentiment and auto demand."
Although it is said that hope is not a strategy for success, let's hope.