Retails Rapid Adoption of Packaging Automation Software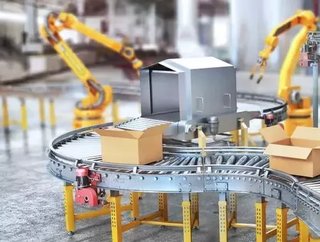 IMRG & Capgemini's Online Retail Index reveals drastic peaks in e-commerce sales during lockdown. Will automated packaging software shoulder the burde...
If you currently run an e-commerce platform, or you're involved in the background of online retail, you've probably noticed a peak in sales during the extended period of lockdown that we faced for the bulk of 2020. With people either out of work or stuck at home with little to do, the green-eyed monster reared its ugly head and gave them the final push to get products and services that they had previously refrained from buying.
According to the latest Online Retail Index from IMRG & Capgemini, June was a particularly potent month, with the overall retail sales of the month rising 33.9% year-on-year. That's exponential growth and an incredibly impressive rise. However, there was a problem with newfound sales potential ─ e-fulfilment centres are understaffed due to social distancing rules, and to this day, are still struggling to cope with the unprecedented spike in demand. 
In normal circumstances, e-commerce supply chains are highly efficient, with hasty order processing, speedy picking and packing, with the reliable delivery of thousands of units, nationwide and often worldwide. So you can imagine the difficulty when your orders are up, your human capital is down, and segments of your supply chain network have been devastated by a pandemic. Something worth noting, though, is that there is a lot of hardware that retailers can install in their warehouses and storage spaces, that can fully automate the greater majority of necessary processes to maintain "service as usual".  
Fortunately, a few notable figures in the industry have discussed this very topic and given the world their insights into the use of automated packaging solutions to maintain operational efficiency during times of strife. 
Ben Rangecroft, Operations Manager at Internet Fusion Group, a leading sustainable e-commerce sporting retailer has said; "We initially turned to an automated packaging solution to improve efficiency and support our sustainability goal to be plastic-free. The implementation has delivered fantastic results, including achieving 99.81% plastic-free outbound packaging made up from 94.44% recycled content in 2019. Through times of social distancing and lockdown during the COVID pandemic, our automated packaging machines have really come into their own and allowed us to increase our output whilst ensuring distancing is adhered to without the need to make significant changes to our packing process. I would encourage considering an automated packaging solution to any fulfilment business looking to maximise efficiency and drive sustainability whilst maintaining a safe environment for employees." 
In line with Ben's sentiments, Managing Director of Ribble, the United Kingdom's leading packaging manufacturer of Fanfold corrugated board through automated packaging systems, Stephen Rector has said; "We're seeing a steady increase in packaging automation as e-commerce retailers take greater control over the supply chain. Right-sized packaging technology enables a single operative to make any box, at the correct size for any goods, packing single or multiple items. This means faster packaging, using fewer materials and smaller packages, so you can get more products per pallet – reducing truckloads, cost and carbon. When you combine this with our corrugated Fanfold material, you can typically generate a 25% reduction in corrugated costs and up to a 100% reduction in void fillers. As logistics centres increase social distancing measures, automation can help increase throughput with reduced staffing levels."