Servitisation: A new lease of life for manufacturers
By Andy Coussins, Senior Vice President and Head of Sales, Epicor Software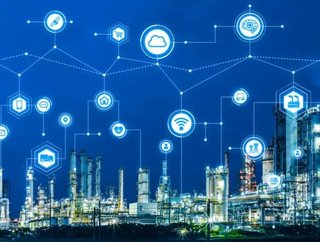 At the very beginning of the year, the prognosis for the UK manufacturing sector was looking optimistic, with reports predicting the greatest period of...
At the very beginning of the year, the prognosis for the UK manufacturing sector was looking optimistic, with reports predicting the greatest period of productivity since the financial crisis. Big strides towards technology spending was at the heart of this trend, with many manufacturers adapting their business models to embrace Industry 4.0 technologies across factory floors.
As we now enter a phase—hopefully a short-lived one—where the latest figures show a slightly tougher operating environment for many UK manufacturers, we are likely to see that those who have invested well, will be best positioned to take advantage of new technologies and business models in order to gain a competitive edge, maintain market share and increase revenue.
Manufacturers differentiate themselves in different ways. Some rely on their technical expertise to keep them at the leading edge of innovation. The London Electric Vehicle Company (LEVC) is one such example–an automotive engineering company, LEVC's latest engines incorporate innovative technology that sets new standards for zero emission capable vehicles.
Others do everything they can to provide a higher quality product—like Boers, which focuses on delivering fine mechanical parts. Others compete on cost. However, there is another method, called servitisation, and it could offer substantial competitive and growth benefits for manufacturing firms—not just in the UK, but worldwide.
For manufacturers, servitisation is the process of developing capabilities to provide services and solutions that supplement traditional product offerings, and provide additional revenue streams. The idea of manufacturers providing services is not new. At a basic level, manufacturers have been supporting their product offering with spare parts for generations. The next step in the servitization model is to offer intermediate services such as a helpdesk, periodic maintenance, repair and overhaul.
See also
Again, many of these are standard fare, and have been for a long time, but even so these intermediate services present an opportunity for businesses to strengthen relationships with their customers, and provide ways to generate additional revenue streams. Yet, by offering advanced services on top of this, the opportunity for business growth is even greater.
With an advanced service offering, the customer receives an outcome, or capability, rather than simply purchasing a product. For example, an office manager might sign up for the provision of 'document management solutions' rather than buying a photocopier. Similarly, an airline might enter into an agreement for a number of flying hours rather than ordering a jet engine. In northern Europe, consumers have already been offered a 'pay per wash' option as part of a trial run by their domestic washing machine manufacturer.
The advantages of these advanced services benefit both sides of the transaction. The customer benefits from a 'pay-per-use' model rather than spending a large amount of cash up front, a guaranteed service level, as well as commitments regarding product development and enhancements over time. In return, the customer agrees to a longer-term contract over several years. A stronger partnership between the two is formed, which improves long-term cash flow and customer lifetime value. 
In order to create additional revenue streams, manufacturers could provide service and product combinations that are tailored to individual customer requirements. If executed correctly, this servitisation model could allow for a new lease of life for manufacturers, and help set them on course for future business growth.
For success with servitisation to be achieved, technology needs to be at the foundation of its implementation. For example, enterprise resource planning (ERP) is critical for this journey, from initial set-up to long-term growth. As the complexity and amount of a company's operations increases, it will become equally as important for business processes to become automated. Here, ERP can help boost efficiency and productivity, and provide real-time data insights—which will help support these new business offerings, designed to support the company's growth strategy.