The Skills Show helps to encourage young people into manufacturing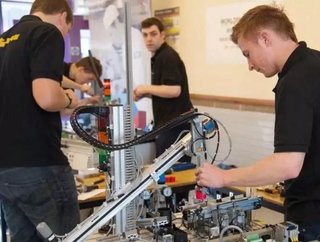 In 1966, the UKs manufacturing industry employed more than 8.9million people . Today – despite productivity growing at a rate of 2.8% a year &ndas...
In 1966, the UK's manufacturing industry employed more than 8.9million people . Today – despite productivity growing at a rate of 2.8% a year  – that figure has fallen to less than 2.7million . A strong contributor to that decline has been modern technology, which has allowed us to produce more with less resource – but with an ageing workforce, there's no doubt the sector is beginning to experience a clear skills gap.
So this year The Skills Show is supporting manufacturing by showcasing career paths in the sector to over 75,000 young people. At the NEC Birmingham on 19-21 November, exhibitors will include Jaguar Land Rover, Volkswagen and Toyota, as well as BAE Systems, the market-leader in technology-led defence and security solutions, and ABP Food Group, one of Europe's leading food processors.
Free to attend, The Skills Show is the nation's largest skills and careers event, helping to shape the future of the next generation. It's a great opportunity to connect young people thinking about their long-term careers with organisations thinking of their long-term futures.
Carole Stott, Chair of Find a Future, which brings together WorldSkills UK Skills Competitions, The Skills Show and The Skills Show Experience, said: "The Skills Show is all about finding a perfect match between young people and businesses, and we realise that manufacturing is one of the sectors most in need of new blood. That's where we come in. We work side by side with employers and industry bodies to put young people in touch with businesses planning for the future. It's also a great chance to celebrate the diversity of skills and talents we have in the UK, particularly among the younger generation – and to work out exactly how these skills can translate into meaningful careers.
"We believe that giving young people a chance to discover more about the opportunities in industries like manufacturing – particularly at a younger age – can really help to change perceptions. Which is effectively why we organise this event every year – to give our school-leavers and college graduates an extra bit of insight that could inspire or further encourage the development of their careers."
Follow @ManufacturingGL and read the latest issue of the magazine.