Three ways AI is improving manufacturing operations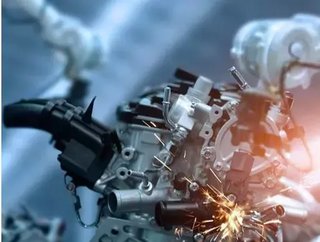 Jonathan Whiteside, Principal Technology Consultant at Dept details the three ways AI is improving manufacturing operations...
Industry 4.0 has become more than a buzzword in the world of manufacturing; it's the new reality. A reality that has been accelerated by the Covid-19 pandemic. During the first three months of the pandemic taking hold, digital advanced the equivalent of ten years, as both businesses and consumers adjusted to an online world. 
The key tenets of a future-ready business - agility, resilience and innovation - can all be helped by investment in digital solutions. With the pressure on to streamline operations, reduce costs and maximise revenue, digital transformation has become an imperative.  
"The winners in digital transformation are utilising disruptive technology to tackle business challenges, driving improvement through practical application. Digitising operational processes is critical for manufacturers to cope with the demands and challenges of the crisis, and is considered a natural step forward in the evolution of manufacturing," said Jonathan Whiteside, Principal Technology Consultant at Dept. 
"Luckily, innovation has now reached a point where emerging technologies such as AI and the Internet of Things (IoT), are widely available, helping to accelerate the transformation of traditional manufacturing businesses. There are three key areas where manufacturers can implement AI to become more resilient and improve the bottom line: forecasting, conditional maintenance and communication."
#1 - Demand planning and forecasting
Machine Learning has the ability to automate analysis and detect patterns of data at a rate that would be impossible for humans to achieve. It can take data segmentation beyond simple keyword clusters and opens up the opportunity to glean information from new data sources. When applied to forecasting models, the results are impressive. According to , AI-powered forecasting can reduce errors by 30 to 50% in supply chain networks. The improved accuracy leads up to a 65% reduction in lost sales due to inventory out-of-stock situations and warehousing costs decrease around 10 to 40%. The impact of AI within the supply chain is between $1.2T and $2T in
With those stats in mind, it's no wonder that machine learning is being embraced by demand planners across the industry. The speed and accuracy of machine learning forecasts provide multiple benefits, with the improvement to customer experience as a result of improved availability being just the tip of the iceberg. When there is confidence in the forecast, buffer stock levels can be lowered, thereby reducing working capital and freeing up valuable space. Better forecasts can deliver savings across the value chain from improved transport planning to optimised labour schedules.
Improving demand forecast accuracy is demonstrating solid results across all industries with Consumer Packaged Goods manufacturers leading the pack. French multinational Danone Group is improving planning coordination across marketing, sales, account management and supply chain with machine learning. Through AI-driven demand modelling, and achieve its target service levels for channel or store-level inventories. The system led to a 20% reduction in forecast error, a 30% reduction in lost sales, a 30% reduction in product obsolescence, and a 50% reduction in demand planners' workload. 
Machine learning and AI are not only influencing how companies manufacture, but also what they manufacture. With the power to identify changing consumer tastes, through analysing data and spotting trends, packaged-food companies can react by switching up ingredients to create limited-time specials that will resonate with consumers. There are also major opportunities to identify possible areas for product expansion while speeding up the process for a more timely launch. 
#2 - Development and maintenance
Manually upkeeping manufacturing equipment is costly and time-consuming, plus it runs a high risk of equipment malfunction, taking an enormous hit on the production schedule and decreasing productivity. For these reasons, predicting when machines are likely to fail is the most popular use of AI in manufacturing today. 
"Unplanned downtime is preventable with predictive maintenance. Manufacturers are able to build an asset viability protection plan indicating when it will be most viable to upgrade equipment by responding to alerts and resolving minor issues as they occur. Supervised and unsupervised machine learning algorithms interpret shifts in real-time data. In seconds it can detect previously unknown processes, products and workflow through leveraging a variety of data types," said Whiteside. 
Sensor data is gathered from the equipment itself detecting heat, vibrations and movement, whereas, programmable logic controller (PLC) data tracks machine inputs and outputs. Computer vision data is captured from cameras around the factory, and time-series data determines the state of the machine based on its history. Relevant external data sources are also taken into account, like changing weather conditions or knock-on effects from related equipment. These findings provide an excellent source of contextual data that can be used for training machine learning models, product development and optimisation assembly line production. 
#3 - Communication strategies
AI and machine learning aren't solely for operational processes. Its ability to detect patterns from various sources such as audio, image and video, can improve how you communicate with your customers and employees. Applied to your communication channels, businesses can make vast time savings. 
An AI chat-bot could alleviate pressure on your call centre and free up field sales teams to focus on new client acquisition, while providing timely, relevant answers to your clients' queries. If you are using digital twins, you should also know the maintenance cycles and when potential upgrades or issues of your products may occur. Automating the comms process to inform your customers promptly before they need to contact you will win kudos in the customer service stakes. 
Through advancements in online network connectivity, most recently the rolling out of 5G connected devices and the ongoing strengthening of Bluetooth, it is easier than ever to connect the various devices that enable key business functions. There are two ways that this is realised: data analysis and automation. This interconnected data is often collected through cloud software, pooling data in one easily accessible place. A business can use cloud applications to collect information on the most searched for website FAQs, the fulfilment and returns record, and materials sourcing data. This can track when customers started experiencing a particular issue with a product, whether the issue can be solved through support or requires a recall, and whether it corresponds to a particular order from a supplier. Together, both the issue and solution can be deduced.
Moving forward with scalable solutions
Manufacturing firms around the world accelerated digitalisation in response to challenges posed by the Covid-19 pandemic. In the UK, more than two in five manufacturers (43%) said that for their respective business operations over the year. And, despite nearly 95% of global manufacturers or supply chain operators saying they've been negatively impacted by the pandemic, 82% now feel prepared to deal with a similar event in the future. Their key takeaway is the ability to transform and embrace digital enablers.
Take inspiration and learnings from global leaders. For example, in several ways; optimising power consumption in plants during live production; machine operated quality checks, and autonomously adjusting the position of wind turbine rotors to increase the wind farm's yields. to bring new levels of quality controls to its manufacturing centres. Manufacturing components are closely examined using industrial radiography to verify the integrity of each part and its internal structure.
The manufacturing industry is more equipped than ever to utilise AI strategies, and the value of doing so has become abundantly clear. By focusing on digitisation, getting closer to end-users, and innovating the digital ecosystem to ensure customers' needs can be met, manufacturers can avoid commoditisation, be better placed to beat the competition, and nurture long-term loyalty from both new and existing customers.  
For more information on manufacturing topics - please take a look at the latest edition of